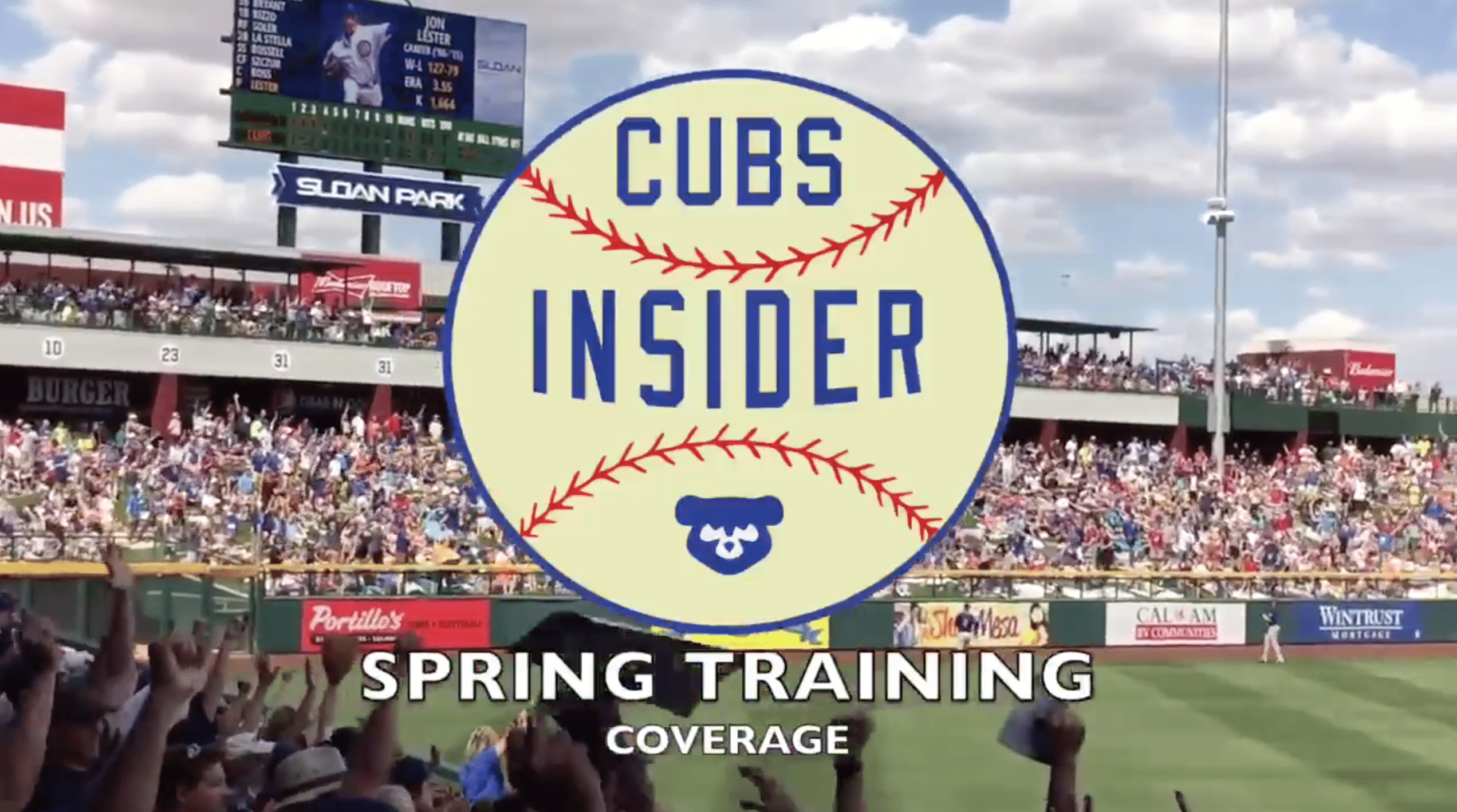 CI Recap (3/4/18) – Diamondbacks 2, Cubs 0: Bounce-Throw Blues
Jon Lester made is his second start and pitched well while continuing to work on his infield defense, namely his throws to first. Two of the Cubs' potential leadoff hitters continued to struggle as well. (Box score)
Why the Cubs Lost
The Cubs offense decided to take a leisurely Sunday off, as only four men reached base all day.
Key Moment
Nick Ahmed took Jon Lester deep to left field for a homer in the bottom of the 2nd inning. The solo jack gave Arizona a 1-0 lead.
Stats That (Don't) Matter
Lester's totals for the game weren't great, but he limited the damage: 2.2 IP, 1 R, 3 H, 2 BB, and 3 K. He made an error attempting one of his trademark bounce-throws to first on grounder. After the game, he said he was working with coaches on the throw and would keep at it.
Jason Heyward went 0-for-3 in the leadoff spot. He has one walk and one hit so far in spring training.
Albert Almora Jr. also went 0-for-3 and has yet to register a hit all spring. These games of course don't matter, but it would still be nice for Almora to get a hit on the board.
Bottom Line 
Lester has improved his fielding, but he'll never be without the occasional adventure. No matter how well the pitcher performs, two hits don't win many real or practice games.
On Deck
The Cubs stay at Salt River Fields to play the Rockies Monday at 2:10pm CT. Kyle Hendricks toes the rubber and an audio feed is available on cubs.com.