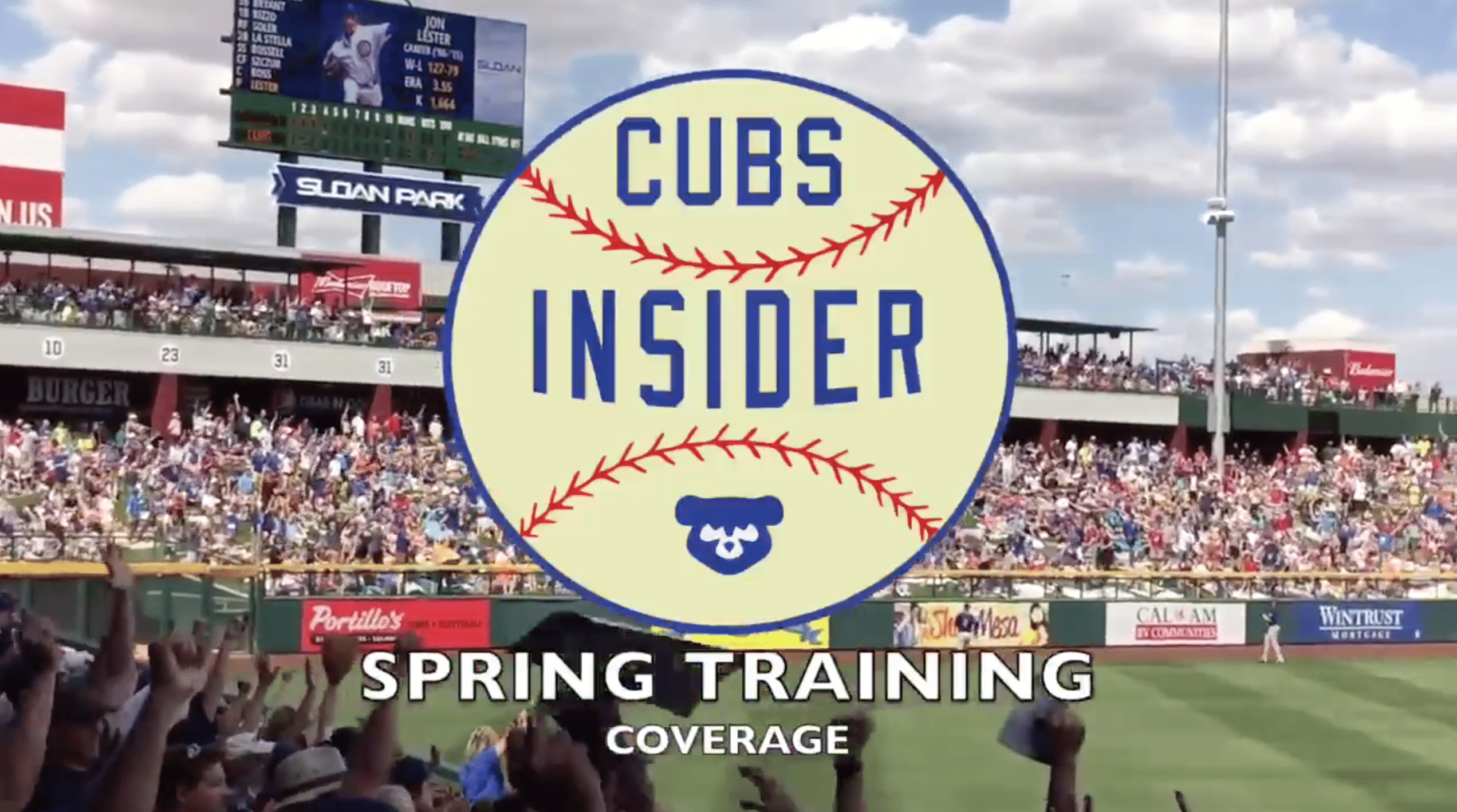 CI Recap (3/3/18) – Cubs 7, Reds 4: Mike Freeman, The Natural
Some of the Cubs bench players continued to lead the way in another Cubs spring victory. Tyler Chatwood looked good in his second start in a Chicago uniform. (Box Score)
Why The Cubs Won
The dream team of Tommy La Stella and Mike Freeman combined for five hits and two runs batted in.
Key Moment
With two men on in the bottom of the 7th inning, catcher Ali Solis hit a three-run homer to give the Cubs a 7-0 lead.
Stats That (Don't) Matter
Tyler Chatwood allowed only a walk in two innings of work Saturday. It will be interesting to see what Chatwood does away from Coors Field. Will Chase wrote an article about the Cubs fifth starter for Cubs Insider check it out.
Mike Freeman is batting .588 for the spring after his three hit game. Despite his tear, Freeman will start the season in Iowa, much to the chagrin of CI writer Brendan Miller.
Justin Wilson, Mike Montgomery, and Carl Edwards Jr. all put up clean innings out of the pen. Wilson hasn't walked a batter in his two outings this spring.
Bottom Line
Another game that featured solid pitching from players that will be important pieces of the Cubs staff. Also, Mike Freeman may be an elite shortstop. (We may have created a monster.)
On Deck
Jon Lester makes his second Cactus League appearance tomorrow against the Diamondbacks at Salt River Fields. The 2:10pm CT game is available on MLB.tv, MLB Network (tape delayed), and 670 the Score.