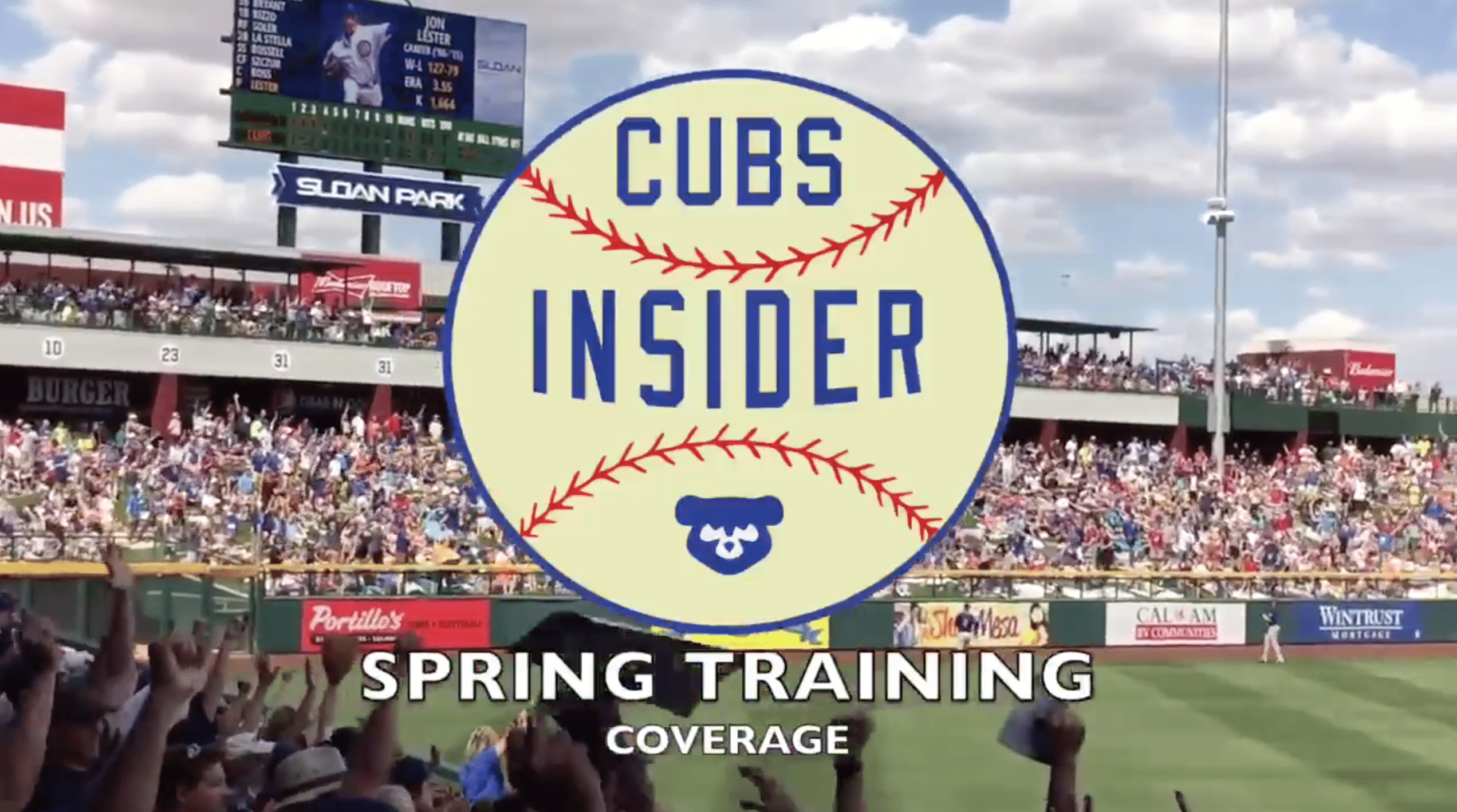 CI Recap (2/28/18) – Cubs 7, A's 5: Gimmy Some More
Kyle Hendricks and several key bullpen pieces made their spring debuts Wednesday, but the star of the Cubs' win over Oakland was likely backup catcher, Chris Gimenez. (Box score)
Why the Cubs Won
Gimenez drove in four runs on two singles Wednesday. The veteran is the favorite to back up Willson Contreras, which will allow Victor Caratini to get starts at Iowa.
Key Moment
Gimenez singled up the middle with the bases loaded in the bottom of the 1st, scoring two. Efren Navarro followed with a double in the right-center gap to score two more and give the Cubs a 4-2 lead.
Stats That (Don't) Matter
Kyle Hendricks saw his first action and his stuff looked good; he hit 88 mph and got three strikeouts. After a rare error by Albert Almora Jr., Hendricks allowed a two-run homer to former Brewer Khris Davis for a pair of unearned runs.
Justin Wilson made his first appearance out of the pen and pitched a clean inning with a strikeout. If he can regain his control, Wilson will be a key part of the relief corps.
Carl Edwards Jr. and Mike Montgomery also threw scoreless innings. Justin Grimm pitched and allowed a solo home run, continuing a troubling trend from last season.
Bottom Line
Cubs pitching looked sharp for the most part, and Gimenez is obviously the next Johnny Bench.
On Deck
Yu Darvish makes his first start in a Cubs uniform Thursday afternoon at Sloan against the Rockies. The 2pm CT game is only available via audio on cubs.com, but Cubs Insider will have video clips live from the ballpark.