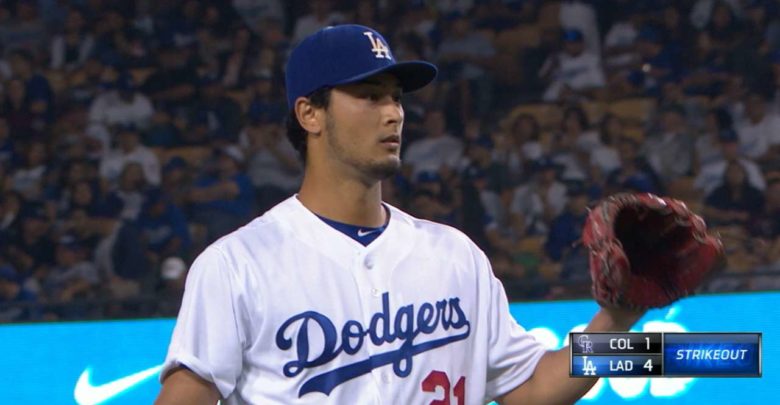 The Rundown: Cubs One Of Baseball's Super Seven, Closer Still Somewhat in Flux, Countdown to CubsCon 2018
Whoa, 4 am Super Moon. Happy New Year, indeed.
Speaking of super, there's a new name for baseball's elite teams. ESPN's Dave Schoenfield has dubbed them the Super Seven and it has quickly caught on. Those elite teams are, in order:
Astros
Dodgers
Indians
Cubs
Red Sox
Yankees
Nationals
Seven is a significant number historically. It represents completeness and perfection. There are seven continents, seven days in a week, seven deadly sins, seven wonders of the world, seven ways that a batter can reach first base (hit, walk, hit by pitch, fielder's choice, error, dropped third strike, fielder interference), and there may or may not be a child from New York City who was named Seven by their father. And now there are seven super baseball franchises, making seven sevens if you are keeping score at home. Phew.
Each of the teams listed above projects to 90 or more wins in 2018 by FanGraphs. But we already knew that these are the best teams in baseball, regardless of pet names and analytic projections. Old timers call it the eye test and by that criteria alone there are seven elite teams, 21 average-to-mediocre teams, 50 feet of crap, and then there are the Tigers and the Marlins.
A deep dive into baseball's fluky hot stove up to this point, which by the way has been about as much fun as watching Lake Michigan freeze over, offers no definitive explanation for free agency's irregular hibernation. Who's spending money on starting pitchers and position players? So far, nobody. The Dodgers, Yankees, Nationals, and Red Sox are near, at, or over the luxury tax threshold; the Indians are a mid-market team with limited financial resources; and the Astros are reigning champions with no real holes to fill. That leaves the Cubs, who really only need one starting pitcher.
In the next tier of teams, it seems only the Giants and Cardinals are willing to spend money. The Giants have about $15 million to spend and are even willing to go into a competitive-balance penalty situation but when you just finished as the second-worst team in all of baseball with one of the league's highest payrolls, it's pretty tough to attract elite players using a sales pitch that starts with an apology for wretched underperformance.
On the other hand, St. Louis has a very competitive team, a ton of money to spend, and is ranked 8th overall according to Schoenfield's model, yet the Cardinals struggle to lure free agents year after year. It's possible that team president John Mozeliak will not go over value to sign a free agent, which is not a bad strategy when you have a farm system that has been as consistently good as theirs has been.
Then there is the issue of next year's free agent class. I still doubt that a strategy exists that is solely based on teams saving contract dollars this year just to pursue free agents next year. But we are six weeks from reporting dates and 15 of the top 20 free agents are still unemployed. Will some of these players still be available on February 15th? It's not an impossibility.
In addition to the pending free agencies of Bryce Harper and Manny Machado, Clayton Kershaw holds an opt-out following next season and could be available. The 2018-19 list of potential free agents also includes Charlie Blackmon, Josh Donaldson, Brian Dozier, Andrew McCutchen, Andrew Miller, Craig Kimbrel, A.J. Pollock, Elvis Andrus, Nelson Cruz and Daniel Murphy. That elite group was good for 54.5 wins last year, even with Harper missing over a month.
In contrast, this year's collection of elite free-agent talent produced a cumulative 38.2 WAR. So maybe potential buyer's remorse remains a factor. Do you choose J.D. Martinez or Jake Arrieta this year or hope to sign Harper, Machado, or Kershaw next season? The Phillies, Padres, Braves, and White Sox are about a year away from contending, so next year's class of free agents aligns perfectly with the deliberate foresight of those rebuilds.
But this season still needs to be played, one team will eventually emerge as champion, there are no guarantees for next season, and hey, it's not like the players that are still available this year are not difference makers. In fact, if the Cubs signed Yu Darvish the team would lead all of baseball in projected WAR. Believe me, that point is not lost on Theo Epstein and Jed Hoyer. The current lack of player movement may play into their hands, driving down salary demands for the remaining free agents into more comfortable ranges. That includes Darvish, who was ranked as this year's number one available player.
Cubs News & Notes
Now that Wade Davis has signed with Colorado, it seems likely that the Cubs will begin this season with Brandon Morrow as their closer. Morrow comes with significant risk — he's inexperienced and injury prone — but his skill set remains enticing. Addison Reed and Greg Holland are still available but may be too expensive, and Dillon Maples is an intriguing dark horse to close games.
The Cubs Convention is 10 days away. Are you going? I'm on the fence this year personally, but I may at least attend Opening Night. The weekend conference has certainly evolved over the years when highlights were limited to appearances by members of the 1969 Cubs team or a chance to meet Harry Caray. The more recent iterations of CubsCon genuinely reflect the team's front office; structured, streamlined, and to the point. I could do without Ryan Dempster's regrettable schtick and those fans who fancy themselves as actual reporters when asking questions. The hype reel is always a fun time though.
I am thinking about organizing a Wrigleyville Pub Crawl this June, starting at Murphy's Bleachers and ending at Sheffield's. Keep your eyes on this column for further details. I would love to meet up with some of our readers and I might come loaded with exclusive Cubs Insider merchandise for raffles and giveaways.
Weekend Stove
The Red Sox have a growing interest in Manny Machado.
The Cardinals would like to add another big bat before the start of Spring Training.
The Twins would like to extend Brian Dozier.
The Brewers have a strong interest in free agent Alex Cobb but the Cubs may still be the favorite to sign the starting pitcher.
Both the Mets and the Yankees have expressed interest in trading for Josh Harrison of the Pirates.
MLB takes a look at the best GIFs of 2017 and the year's best tweets.
The Buffalo Bills have made the NFL playoffs for the first time since 1999. The Mariners, who last made the playoffs in 2001, now hold the dubious record of longest postseason drought in all of sports.
Tuesday Walk Up Song
Tenth Avenue Freeze Out by Bruce Springsteen & The E-Street Band. baby it's cold outside.