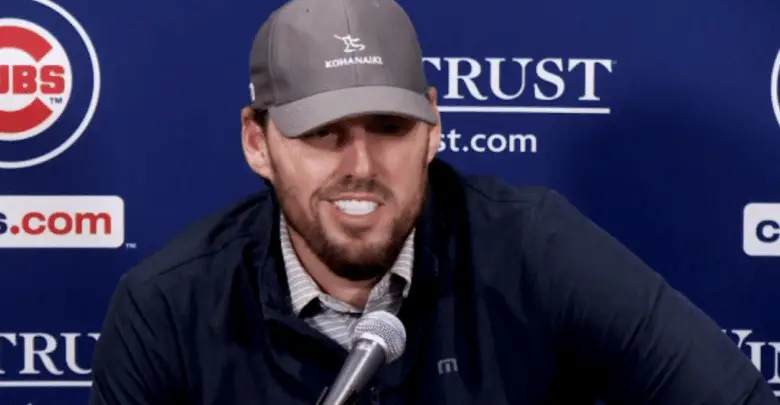 Report: John Lackey Plans to Pitch in 2018
We now know what kept John Lackey from participating in the kind of retirement tour we saw with David Ross last year. Well, other than just his crusty disposition.
FanRag's Jon Heyman tweeted Tuesday night that the well-traveled veteran starter intends to give it another go next season.
sources: john lackey intends to pitch in 2018. not retiring.

— Jon Heyman (@JonHeyman) November 8, 2017
Our Mike Canter wrote in Tuesday's Rundown that Lackey would make a better fifth starter than some of the previous pitchers the Cubs have employed in that role, though he's not the best option out there. Like, not at all. But there was a lot of talk throughout the season that the Cubs might try to convince him to stick around.
It's not sure at this time where Lackey would like to end up or whether he'd like to stay in Chicago, but it's a pretty safe bet that he'd like to play for a contender. Pitching in a massive ballpark would probably be a plus.
Given the way he ended his 2017 season, it's understandable that Lackey would want to wash that rancid taste out of his mouth. But at 39 years old and coming off of 36 home runs allowed over only 170.2 innings, you have to wonder whether he's got enough gas in the tank of his chainsaw to really make it work.
It's a mighty thin pitching market, though, so it's hard to blame the man for chasing that paper.