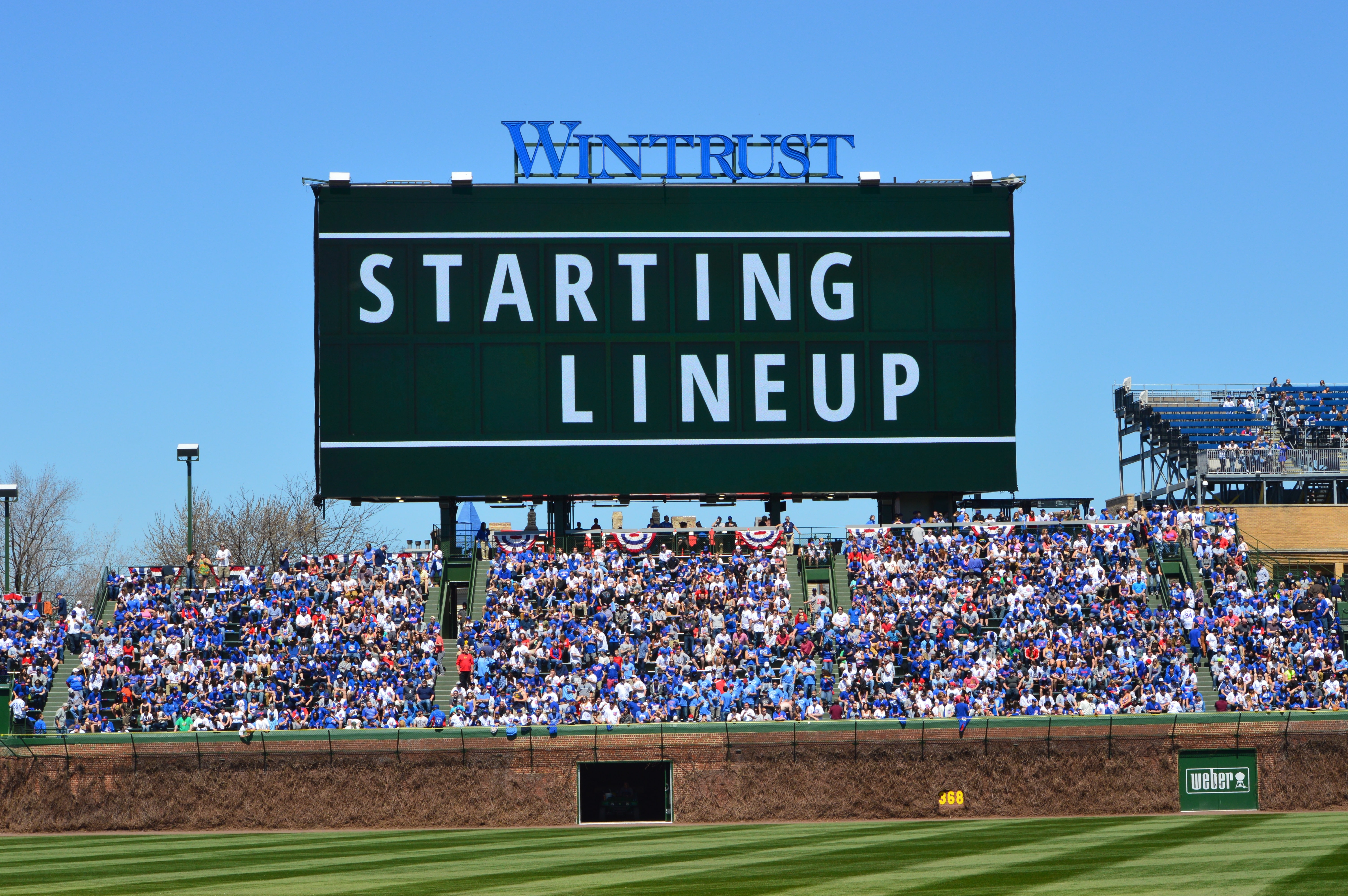 Chicago Cubs Lineup: Zo Leads Off, Almora Fifth, Jay DH as Cubs Try to Raise Hell with Rays' Snell
The infield for tonight's series finale is probably what we're going to see for most of the rest of the season, though the same can't really be said for the remainder of the order. Ben Zobrist hits leadoff and will playing right with a tough lefty on the mound. Kris Bryant hits second, followed by Anthony Rizzo and Willson Contreras.
Albert Almora Jr. is in center and hitting fifth, Javy Baez plays second, and Addison Russell completes the double-play duo and bats seventh. Ian Happ, who has been swinging and missing a bit more lately, slides down a little further in the order and mans left field.
Jon Jay rounds things out at DH, which is kind of an interesting choice. He'll likely slot back into more of a bench role down the stretch as the Cubs get into playoff mode and Joe Maddon has more impact bats and/or gloves in there.
Jon Lester has had six days between starts, so he should be well-rested as he faces a Rays team that tuned him up as part of a truly awful two-game stretch earlier this season. After giving up six runs (five earned) over five innings on July 4, Lester surrendered 10 runs (four earned) in two-thirds of an inning against Pittsburgh. For those keeping score at home, that's 16 runs (nine earned) in only 3.1 innings.
Though he's picked up wins by allowing only three earned runs in his last two starts combined, Lester has walked four men in each of those appearances. It'd probably be a good idea to not hand out that many free passes tonight.
Tampa lefty Blake Snell faces the Cubs for the second time this season, the first of which saw him shut the home team down on four hits. Here's what we said about him prior to that July 5 start:
The Rays starter has a 5.36 ERA, 5.30 FIP, and 5.33 xFIP, which tells us that he's not really been impacted by good or bad luck either way. He is who he is. Equipped with a mid-90's fastball, Snell will mix in a change, slider and curve. Though he's got trouble controlling the heater, its velocity is great for setting up the change that comes in around 10 ticks slower.
Snell walks more batters (5.74 BB/9) than all but one pitcher with at least 40 innings under his belt (Alex Meyer – 6.12) and he doesn't strike out too many either (7.66 K/9). He has walked at least three batters in seven of his nine starts and has struck out more than five men only twice. He has also allowed a home run in each of his last four starts, all to righties, so the Cubs just need to be patient and jump on his mistakes.
Since that outing, however, Snell has really settled down and has cut the walks by more than half (2.60 BB/9) while striking out slightly more (7.94 K/9). His 3.75 ERA, 3.72 FIP, and 4.20 xFIP are appreciably better as well, largely based on improved fastball command. No longer working up in the zone as much, he's done a much better job of hitting the fringes.
Snell has also gone to the changeup a little bit more and its efficacy has been greatly improved by the fastball, though an increase in velo has played a role as well. Snell had been averaging only 84.5 mph on the change prior to that earlier Cubs start. Since then, it's been a very nice 86.9 and he's had more confidence when it comes to locating over the plate.
As in the first game of the series, Cubs hitters are going to need to find a way to differentiate between Snell's pitches and take advantage of what few mistakes he's likely to make. The offense is probably going to have to come from the righties, as lefties have only put up a .455 OPS against the southpaw in his last dozen starts.
First pitch from the Trop is 6:10 CT on WGN.
Here is tonight's #Cubs starting lineup.

Game preview: https://t.co/PCcmPu8JNm pic.twitter.com/7tArvNaKyf

— Chicago Cubs (@Cubs) September 20, 2017