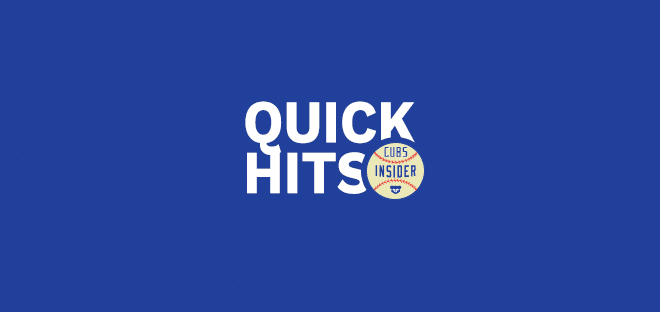 Cubs Quick Hits: Cubs Offense Ranks Best in Second Half
The Chicago Cubs' season has been tumultuous, filled with stretches of dormancy and dominance. Yet despite the inconsistencies, the defending World Series champs have been the league's best offensive team in the second half.
As a unit, the Cubs are batting .280 with a sky-high .193 ISO since the All-Star break, good for a 115 wRC+ and a .353 wOBA. The next six teams on the wRC+ leaderboard are all from the American League, so making the Cubs' DH-less performance that much more impressive. The closest NL team is the Cardinals, who were just ousted in front of Cubs fans clad in World Series championship gear this past weekend, with a wRC+ of 105.
Finally healthy for perhaps the first time since April, the Cubs offense is proving what it's capable of.