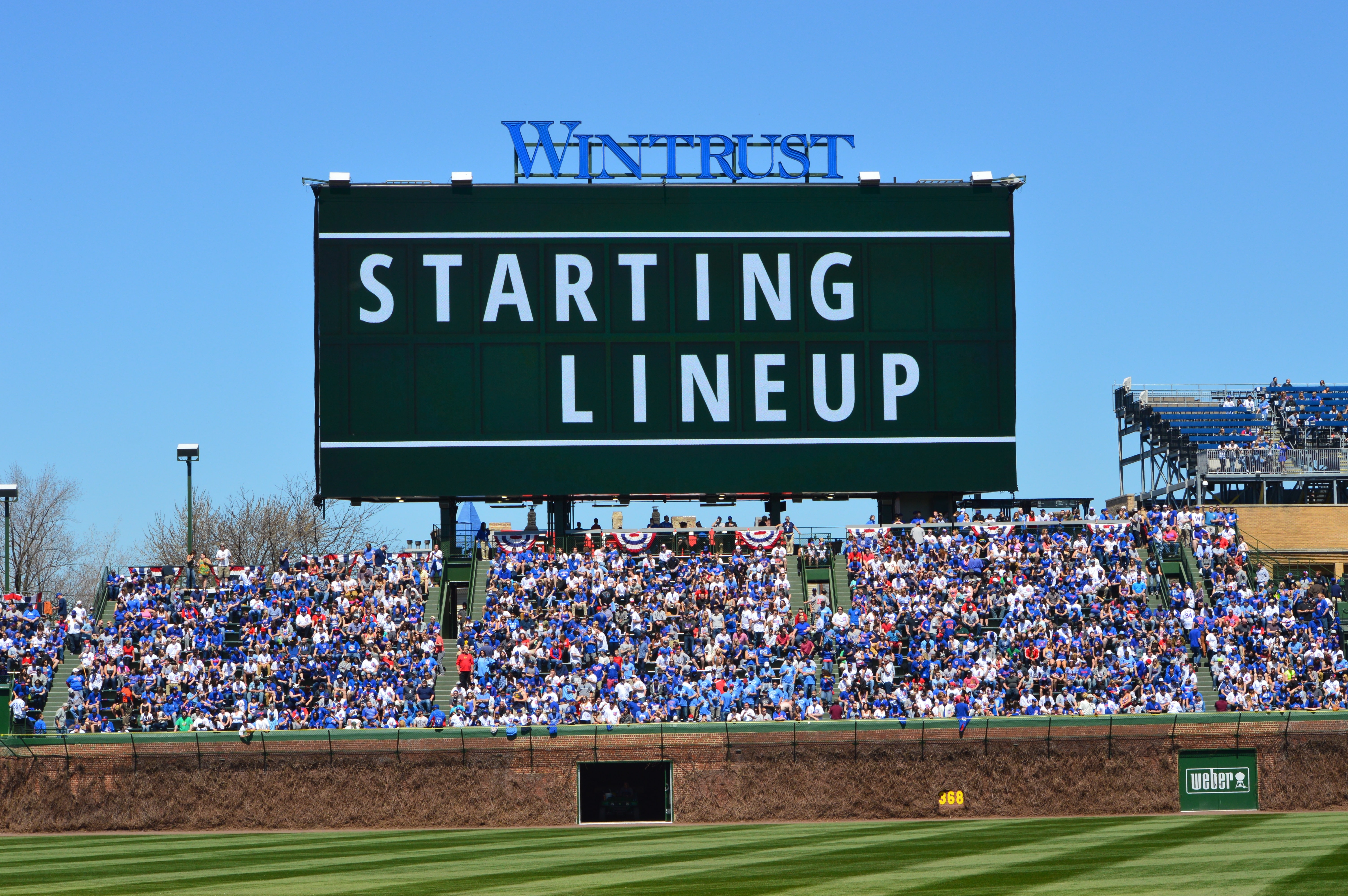 Chicago Cubs Lineup: Zorilla Leads Off, La Stella Fifth, J-Hey in Center
Hey, this lineup's a little different from what we've been seeing lately. Zorilla is once again batting leadoff, though he's manning right field. Schwarbs will take the other corner and bat ahead of a trio of home-run hitters from Saturday's laugher.
KB and Tony are mainstays, but La Stella had been primarily a pinch hitter. Despite what hasn't always seemed like a meritocracy — see today's leadoff hitter — La Stella has forced himself into the lineup with what might be the hottest bat on the team. Even taking his limited role into account, his slash line, wOBA, and wRC+ numbers are freakishly good.
El Mago continues to hold down short and has moved up to the sixth spot to make room for J-Hey, who's playing center today, and Moncho at the bottom. Given how poorly Heyward has been hitting lately, it's a little strange to see him in center while Tico, Happer, and 305 J all sit.
Lack perfectly describe's the Cubs' starter's ability to avoid giving up dingers, but he'll be trying to push the Cubs to 2-1 in games in which Rhys Hoskins hits a 1st-inning homer against them. Because you know it's going to happen. The only question is how many runs the offense will put up in support of their starter.
Opposing the Cubs will be righty Nick Pivetta, who was just recalled from AAA and may not have a nickname. If I were him, though, I'd absolutely use my middle name: Johncarlo.
In 19 starts for the Phils this season, the rookie has posted a 6.73 ERA and 5.26 FIP. He's got a mid-90's fastball and can miss some bats, as evidenced by the 9.57 K/9. But he can also run into some bats, as evidenced by the 1.99 HR/9.
Pivetta is big-time reverse-split pitcher and has been absolutely crushed by righties, particularly at home. If the Cubs can jump on the fastball, they'll knock this guy out of the game in a hurry. If, however, they let him establish the hard stuff, he's got a slider that will have them chasing all afternoon.
I predict we'll see a little of both, with the good outweighing the frustrating for the Cubs. First pitch is at 12:35 CT on CSN Chicago.
Here is today's #Cubs lineup for the rubber game in Philly.

Game preview: https://t.co/aqjCp1DL2p pic.twitter.com/0Y3jnQ6MYK

— Chicago Cubs (@Cubs) August 27, 2017