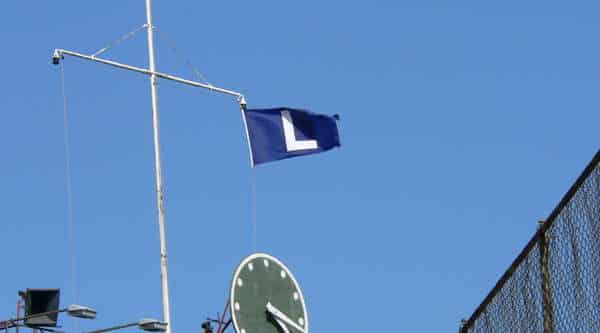 CI Recap (8/25/17) – Phillies 7, Cubs 1: Quintana of Solace
The Cubs looked to rebound from a tough loss Thursday night, instead a very flat performance early led to an easy win for the lowly Phillies (box score).
Why The Cubs Lost
Jose Quintana was not good on Friday, allowing six runs in the first two innings of his start. The Cubs offense had a couple chances with to possibly rally, but failed to deliver a hit.
Key Moment
Quintana allowed a single to third baseman Maikel Franco in the bottom of the 2nd. Jorge Alfaro walked and pitcher Jerad Eickhoff slapped a single just in front of Jason Heyward to load the bases. Second baseman Cesar Hernandez promptly drilled a triple to dead center to clear the bases, turning a 2-1 lead into 5-1 and effectively ending the game.
Stats That Matter
Jose Quintana didn't have it at all Friday: 5 IP, 6 R, 9 H, 7 K, and 4 BB. Uncharacteristically wild and a lot of hard hit balls, this is not what the Cubs were hoping for from Q down the stretch.
Kyle Schwarber hit a long homer in the 1st inning that was not a sign of future Chicago success Friday. Still, 2-for-5 with homer is not bad, especially compared to the rest of the team.
Some good news: Justin Wilson had his second consecutive scoreless appearance.
Bottom Line
That game was just a straight butt-kicking, not much more to say. Not the best to see back-to-back losses to last-place teams, but Saturday is a new day and hopefully a better effort.
On Deck
Chicago looks to flip the script Saturday at 6:05 CT in game two of the series. Kyle Hendricks opposes Ben Lively on the mound, television coverage is on ABC-7.