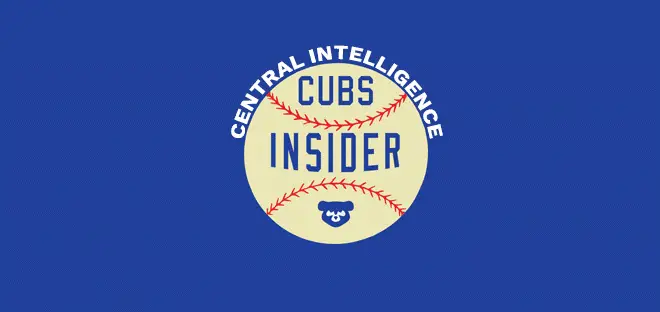 NL Central Intelligence: A Look Around the Division for the Week of August 13
With less than 40 games left, it's a tight race.
We are down to the home stretch of the season, a little less than 40 games to go. The division race is tight right now and appears it will be for the rest of the season. Here is a look at the week that was.
Chicago Cubs
The champs remain on top, posting a 5-2 record and pushing their overall mark to 65-57.
Wade Davis made history on Saturday, tying the record for most consecutive saves converted by a Cubs pitcher, with 26. Who did he tie? Former Cubs great, Ryan Dempster.
Hey, speaking of history, the Cubs are on the verge of another record….the most 20+ home run hitters age 25 or younger. Kris Bryant has 23, Willson Contreras 21, Kyle Schwarber and Javier Baez each have 20. Ian Happ may soon join them with his 18 dingers. No team has ever had five 20+ HR players age 25 or younger.
This pitching staff was almost dealt a devastating blow after Thursday's loss to the Reds. Jon Lester left the game with lat tightness after giving up eight runs in just 1.2 innings. The good news is he should only miss two, maybe three starts. Mike Montgomery will be just a fine replacement. In that game, it was 9-0 Reds after the top of the 2nd, and the Cubs staged a furious comeback to tie it at nine after the fifth inning, only to see the Reds prevail 13-10.
Milwaukee Brewers
The Brewers just keep hanging around This week they went 4-1, bringing their mark to 64-60.
Corey Knebel has 98 strikeouts on the season. He has recorded a strikeout in 56 of the 58 games he's pitched in.
The Crew currently ranks second in the senior circuit in dingers, with 182. Travis Shaw, Domingo Santana, Keon Broxton, and Eric Thames have all reached the 20 homerun plateau, with Shaw and Thames looking well on their way to 30.
Brandon Woodruff is looking for a permanent spot in the rotation. He has pitched to a 1.62 ERA through three starts. His latest one Saturday — in Coors, mind you — he went 4.2 innings, giving up just five hits, one earned run, striking out four and walking three.
St. Louis Cardinals
What a difference a week makes. At this time last week, the Cardinals were tied for first with the Cubs, and now they are 2.5 out after a 2-4 week that saw a walk-off loss and a near catastrophic disaster on Friday night….
An 11-3 lead in the 8th inning turned into an 11-10 win that was inches away from a walk-off grand slam. The Birds really need to get this whole bullpen thing sorted out.
The pitching staff took another hit this week, as Adam Wainwright and Trevor Rosenthal both went on the disabled list. The Cardinals don't have a lock-down reliever, and it's showed twice this week. First, the Red Sox scored three in the 9th inning to come from behind, and then the fiasco vs. the Pirates.
Paul DeJong has hit 20 home runs. It's baffling why teams continually throw him strikes.
Pittsburgh Pirates
It appears the Pirates' hopes of making a run at the division may have died this week. Six straight losses, before winning Saturday, and they sit at 59-64.
Josh Harrison set a new career high in home runs on Friday night, slugging his 14th of the season. Steady production from a pretty steady hitter.
Trevor Williams had a rough go of it in his last outing, giving up eight earned runs in just 3+ innings, leading to an 11-7 loss to the Cardinals.
Starling Marte finally looked a little like his old self vs. the Cards on Saturday. A three-hit game, including a dinger, with two steals. Over the course of this last week, Marte has gone 11-for-26 (.423 average) with a dinger and four steals. Marte Partays are back in Pittsburgh.
Cincinnati Reds
The Reds actually played as well as anybody this week, going 4-3, including a split with the Cubs at Wrigley.
After Saturday's game against the Braves, Joey Votto has drawn 100 walks against just 65 strikeouts. That is unheard of in this day and age, where strikeouts are incredibly prevalent. He keeps making his Hall of Fame case stronger
Scooter Gennett truly believes there is no place like home. He hit his 21st dinger of the season, a grand slam, against the Braves. What a world we live in where Scooter Gennett can have a 20+ home run season.
Phillip Ervin made an instant impact after his recent call up this week, smacking his first career home run, a game-winner, also recording three hits and reaching base four times in a 13-10 win against the Cubs in a game the Reds tried their hardest to give away.