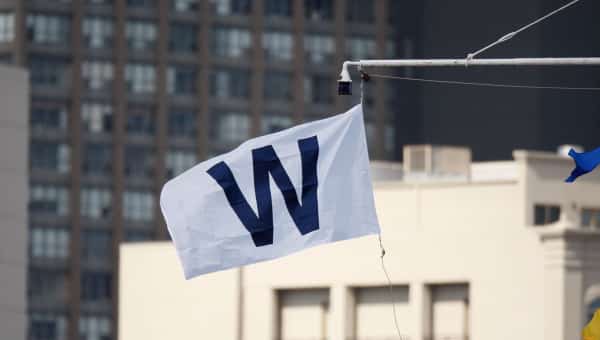 CI Recap (7/26/17) – Cubs 8, White Sox 3: Anthony Rizzo Gets Hot as Cubs Sink Sox
James Shields took the bump for the White Sox tonight looking for his first win since June 29. Unfortunately for him, the Cubs are starting to look like they may be hitting their stride.
The offense tagged Shields for five runs in four innings of work. He came out to pitch the  fifth inning but was unable to get an out as the Cubs loaded the bases, followed by Anthony Rizzo's double to the center field wall, promptly clearing the bases. Shields left the game after throwing 94 pitches in his abbreviated appearance, consistently working deep counts as he tried to escape trouble.
Jake Arrieta pitched very well tonight, allowing only two runs in 6 2/3 innings of work. On the second hit of the night, Arrieta gave up Yoan Moncada's first major league home run. He looked erratic to start the game off, but settled in to a nice groove and pitched some quick and easy innings. Jake's definitely looking more like the pitcher we saw last year.
Stats that Matter
Anthony Rizzo had himself a day – 3-for-4, 1 R, 4 RBI, 1 BB, 2B
Addison Russell had a nice game – 2-for-5, 1 R, 1 RBI, HR
Jake looked like Jake – 6.2 IP, 2 R, 2 H, 2 BB, 5 K, HR
Bottom Line
The Cubs are finally back where they belong: at the top of the NL Central. While it's nice being back on top it's going to be important to keep building the momentum into August. It seems as though they have finally gotten their groove.
Tonight's win marked the Cubs' eighth straight road win. The Cubs were horrendous on the road at the midway point of the season and now they're one game over .500 in away games.
On Deck
Tomorrow night at 7:10 pm CT on CSN, Jon Lester will square off against Mike Pelfrey in the final game of the infamous Crosstown Cup. The Cubs will try to take 3-of-4 against the Sox in this home and away series.