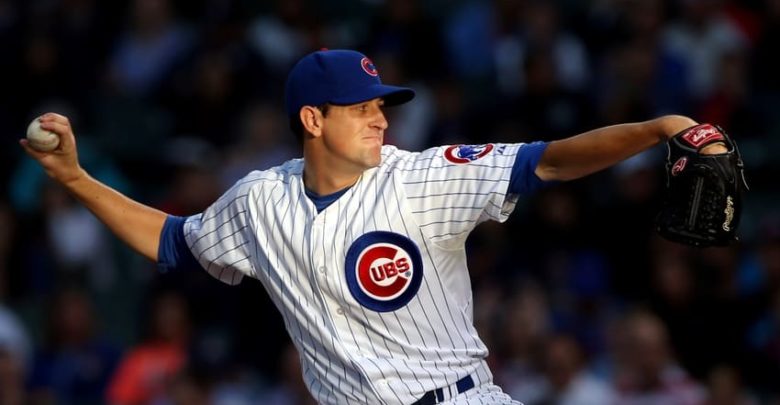 Kyle Hendricks Update: Five Perfect Innings In (Final?) Rehab Start
Kyle Hendricks took the mound for the Tennessee Smokies once again Monday night hoping to wrap up his rehab assignment. While there is no official word of his return to Chicago yet, tonight's results were extremely encouraging.
Final stat line for @kylehendricks28
5 IP, 0 H, 0 R, 0 BB, 3 K pic.twitter.com/nWakNF9JGQ

— Tennessee Smokies (@smokiesbaseball) July 18, 2017
While perfect innings are fun, the real key to tonight's outing was the velocity readings.
Update on #Cubs @kylehendricks28 in @smokiesbaseball 3ip 1K -Retired the side in order each inning. Avg velocity around 87 and hit 89

— Mick Gillispie (@BroadcasterMick) July 17, 2017
We had seen Hendricks sitting around 86-87 mph with his fastball at times this season, so getting him to return to sitting around 88-89 would be a huge development. The plan going into the game was to get Hendricks through 5 innings and/or 65-75 pitches, though he came up just shy of that latter total. Not that anyone's complaining about pulling him after 63 pitches.
Assuming everything else stays the same, Hendricks could rejoin the Cubs at Wrigley to face the Cardinals this weekend. We will continue to monitor/update his situation when we get official word of the next step for the Professor.