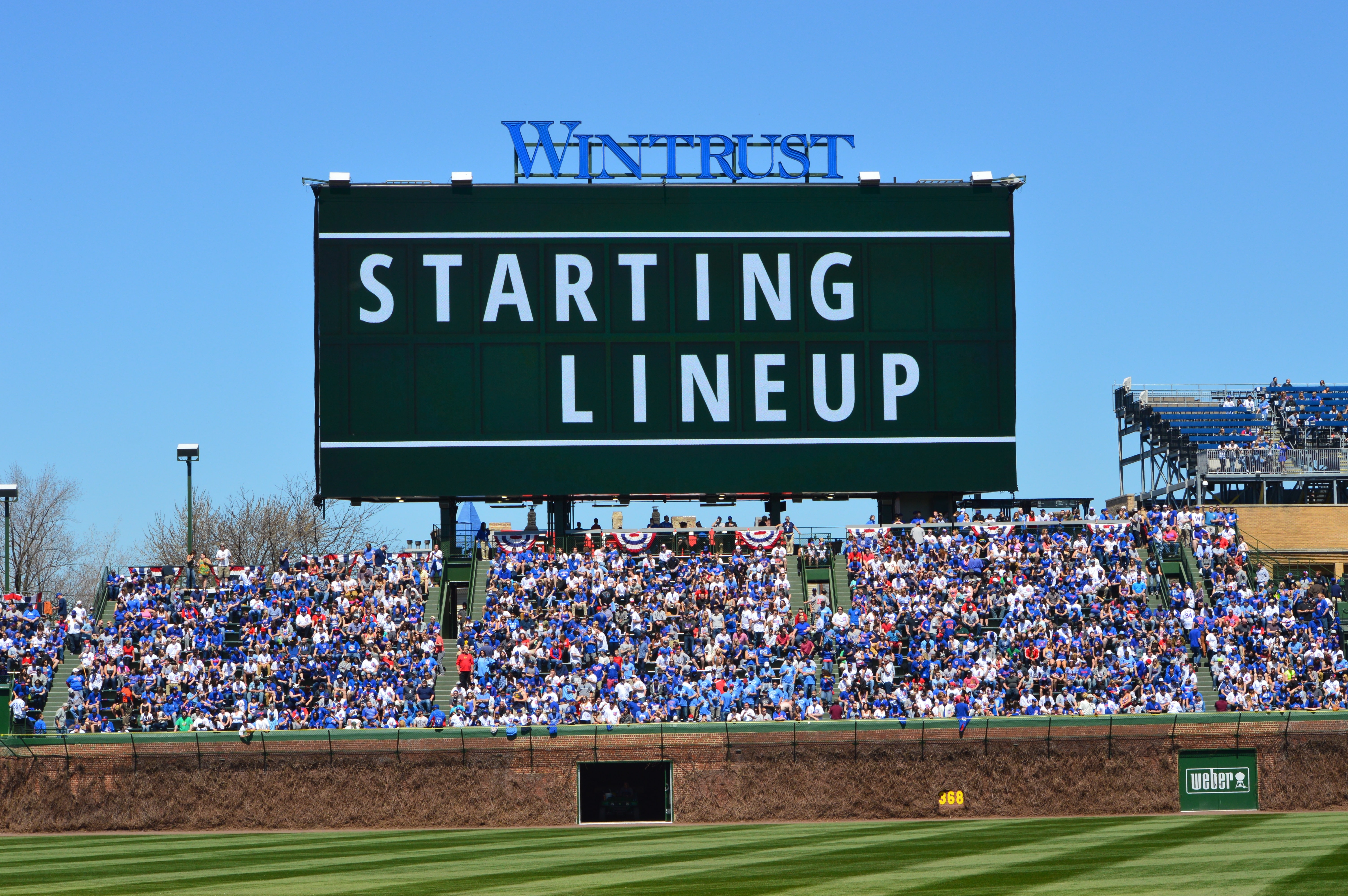 Chicago Cubs Lineup: Happ Leads Off, Schwarber Finishes, Javy Back at Short
Hey, so…anything going on in Cubdom today?
While the most important aspect of Addison Russell's situation deals with the personal lives of those involved, it has an unavoidable impact on the Cubs as well. That may simply be in terms of a — and I don't mean to promote a false equivalency by reducing this to a mosquito buzzing in one's ear — distraction, or it could result in some actual roster moves. At the very least, I'd expect to see at least a temporary shift as Javy Baez assumes more of a primary role in the immediate future.
Ian Happ, who has three homers in three games after a very cool period, is once again leading off and playing center. The Cubs aren't known for having a static lineup, but it does look as though we're seeing the formation of what could be a more regular set moving forward. With the exception of platoons and rest days, I think this is going to be your primary order. If they continue to hit like they have during this homestand, that's a very good thing.
Kyle Schwarber had himself one hell of a game Wednesday night and he'll get the chance to build on that as the Rockies run a quartet of righties out over the course of the series.
First up will be Tyler Chatwood, owner of a 4.69 FIP and allower of a lot of home runs on balls that get up in the air. Granted, a lot of that is owing to Chatwood's launchpad of a home base, but he gives up an inordinate number of home runs in ratio to the relatively few flies he allows. Though Chatwood is largely a groundball pitcher (57.4%), he is tops in the league (23.8%) when it comes to home runs per fly ball.
The moral of the story here is to hit it high and watch it fly. Of course, that's easier said than done if the wind is blowing in. And Chatwood has actually settled in pretty nicely of late, giving up only a single dinger in his last six starts after seeing nine balls leave the yard in his first six. Where the Cubs should really be able to make hay is with the free passes. The Rockies righty has walked at least three batters in nine of his starts and has walked at one or more every time out.
Chatwood's tough on opposing hitters the first time through, but hitters seem to be able to time him up well once the lineup turns over. And if he gets through 18 batters, well, it pretty much turns into BP. I know they'd like to jump out early, and that's always best, but don't be too worried if the Cubs slow-play this one a bit.
Jon Lester followed up that masterful complete game against the Giants with a stinker in LA and then a meh start against the Cardinals, so he'll be looking to rebound against a Rockies team that has a .781 OPS against lefties (that's good). The key for Lester tonight is going to be avoiding walks and generating swings and misses, which shouldn't be a difficult task against an aggressive opponent.
The Rockies take fewer walks than any team in baseball and strike out more than all but eight others, giving them a 0.27 BB/K ratio that is MLB's worst (the Cubs are second with 0.63, for what it's worth).
This will be the Cubs' fifth straight home night game, and their only one of the series, so tune in to CSN-Chicago+ at 7:05 CT.
Here is tonight's #Cubs starting lineup.

Game preview: https://t.co/befBYwpH9Q pic.twitter.com/oT2wyWCLwk

— Chicago Cubs (@Cubs) June 8, 2017