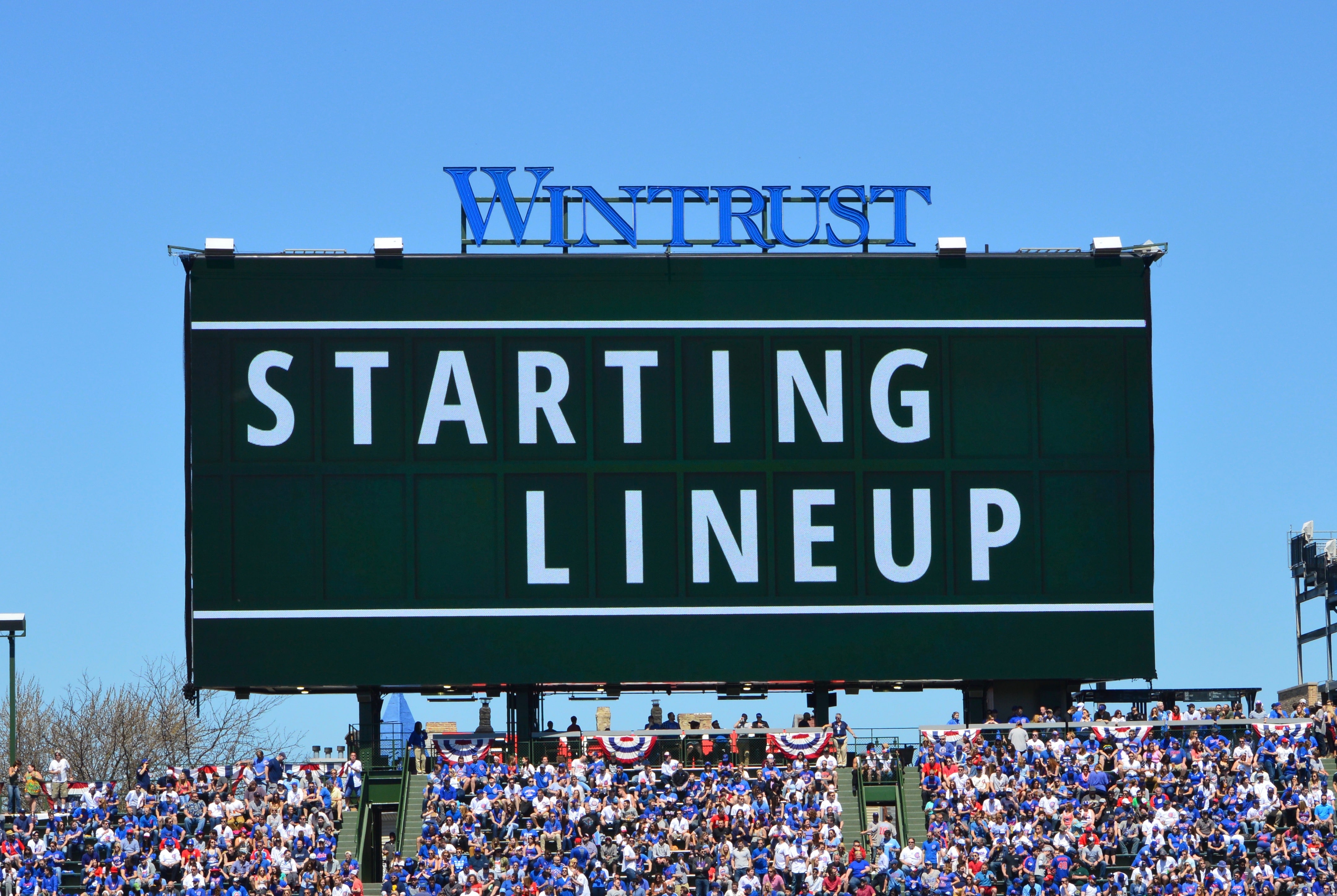 Chicago Cubs Lineup: Happ Leads Off, Schwarber Batting 7th, Russell Back In
I'm pretty sure this season wasn't ever supposed to go like this, right? Here we are in the midst of a funk the likes of we haven't seen for….let's just say a while. In order for the Cubs to get on the road to recovery, they'll have to go through the Cardinals, who've been working on breaking out of their own funk lately.
Joe Maddon seems to have finally acquiesed to the numbers and Kyle Schwarber will be hitting down the order in the 7th spot. There he'll be  protected by Miguel Montero, batting 6th, and Addison Russell, batting 8th.
Ian Happ, who's been struggling to lay off the high cheese, will find himself batting leadoff and playing center field. Happ had a few very nice plays on defense in the final game in San Diego and hopefully that carries over to today and his bat. He hasn't had a hit in his last 12 ABs but a series at home could help.
Here's the rest of today's Chicago Cubs lineup: