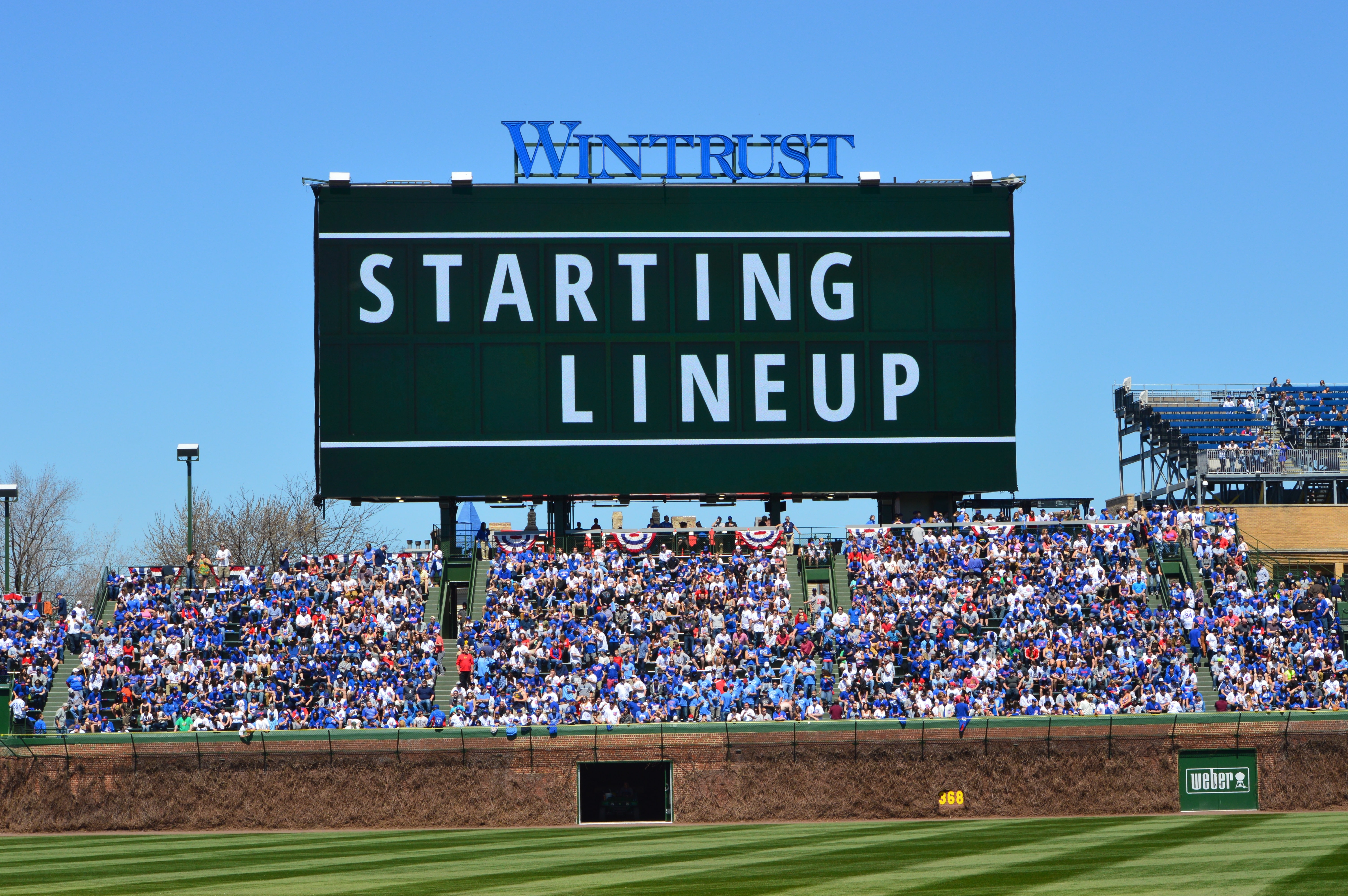 Chicago Cubs Lineup: Zobrist Leads Off, Happ Cleans Up as Lester Looks to Lead Sweep of Reds
If you've been asking for Kyle Schwarber to be removed from the leadoff spot, you got your wish. For today, anyway. Back from a back issue, Ben Zobrist collected hits in back-to-back at-bats Wednesday night. He'll be out in right, pushing Kris Bryant back to third. Base, that is, since Bryant is back in the two-hole. I've got a feeling he's going to go back, back, back this afternoon.
Was that paragraph as tiresome to you as I think it was? Sorry, I take it all back.
Anthony Rizzo will try to continue slowly building up to his typical numbers as he bats between Bryant and Ian Happ, who's once again cleaning things up. The cup of coffee hasn't made the rookie jumpy, as Happ has shown preternatural patience during his time with the Cubs. He has reached base eight times (four walks, four hits) in 17 plate appearances thus far, including a pair of homers and a sweet bases-loaded walk.
Willson Contreras is batting fifth, followed by Addison Russell, Javy Baez, and Albert Almora Jr, with Jon Lester batting eighth. I know I mixed up the bottom two spots, but it's kind of a given that we don't really discuss the pitcher as part of the order. You get that, right?
The Cubs will be facing rookie southpaw Amir Garrett, a former St. John's basketball player — which makes him very familiar with the Reds storm — who works with a fastball/change combo and uses a slider and curve for good measure. Garrett sits in the low 90's and doesn't miss a lot of bats, but he's gotten pretty decent results so far. Well, save for the implosion against Milwaukee in which he allowed 9 runs in less than 4 innings.
Actually, Garret has really come down to earth since striking out 12 Orioles on April 19. If the Cubs remain patient, they should be able to wear out a guy who's walked 11 while only striking out seven in his last three starts. Not the best combination when you're facing a team that appears to be finding a groove offensively.
First pitch is set for 1:20 CT and will be aired on CSN Chicago.
Here is today's #Cubs lineup for the finale against the #Reds.

Game preview: https://t.co/kTpptVia5P pic.twitter.com/xhVbnwYuMr

— Chicago Cubs (@Cubs) May 18, 2017