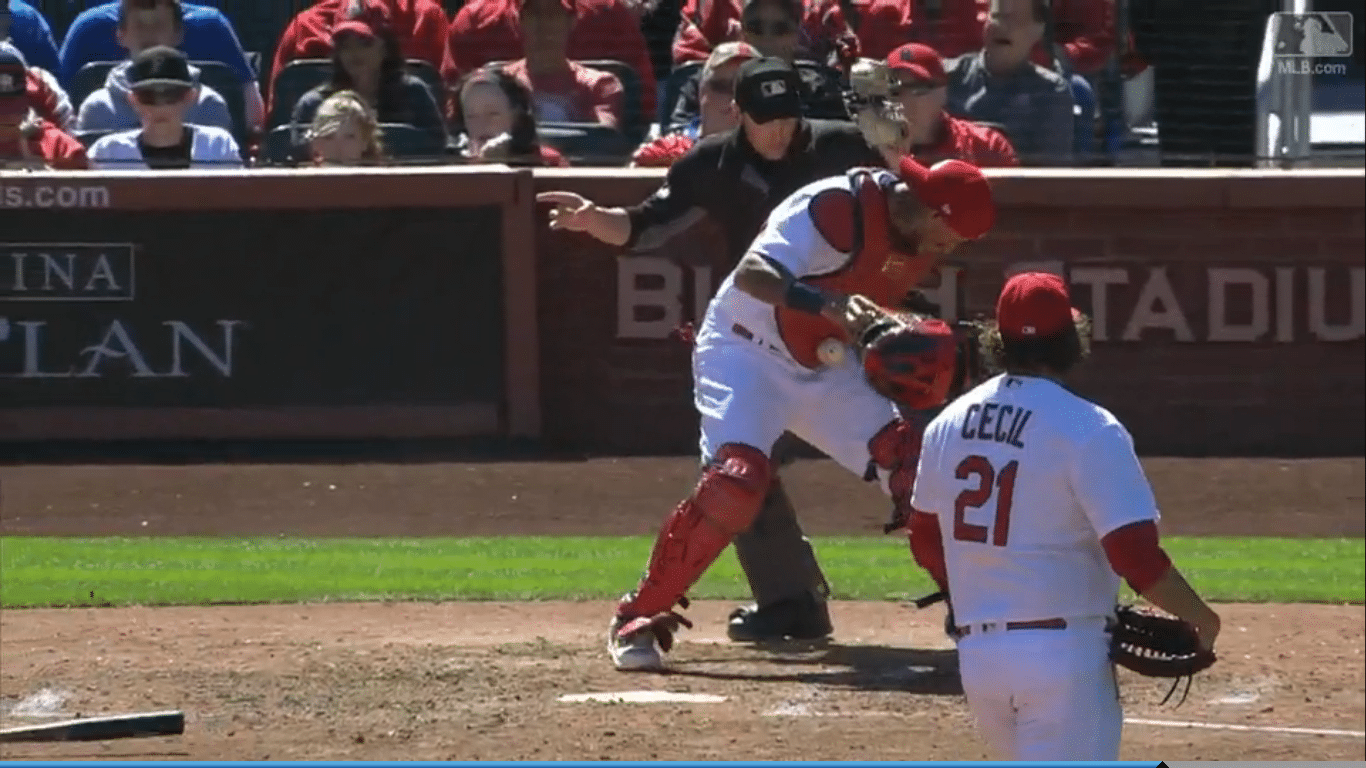 Watch: Ball Gets Stuck to Yadi Molina's Chest Protector
You can buy a whole lotta Stickum for $60 million, huh.
With the Cubs down 4-2 in the top of the 7th, Matt Szczur waved at a disappearing curve from Brett Cecil for a leadoff strikeout. But the pitch was so nasty that it bit the dirt and then bounced into Yadi Molina's chest protector…where it stayed. Seriously, it just stuck there.
And we're not talking about the ball sneaking up under the pad or anything. It straight-up affixed itself to the catcher's gear like a fly in a spiderweb. Which begs the question: Exactly how much commercial-grade adhesive do you have to use to get that to happen? I mean, a baseball doesn't exactly have a great deal of surface contact area.
This is one of the weirdest things I've ever seen and the fact that it happened to Yadi — who clearly applies his foreign substances the right way — makes it even better. And setting the stage for a Kyle Schwarber game-winning blast doesn't hurt.