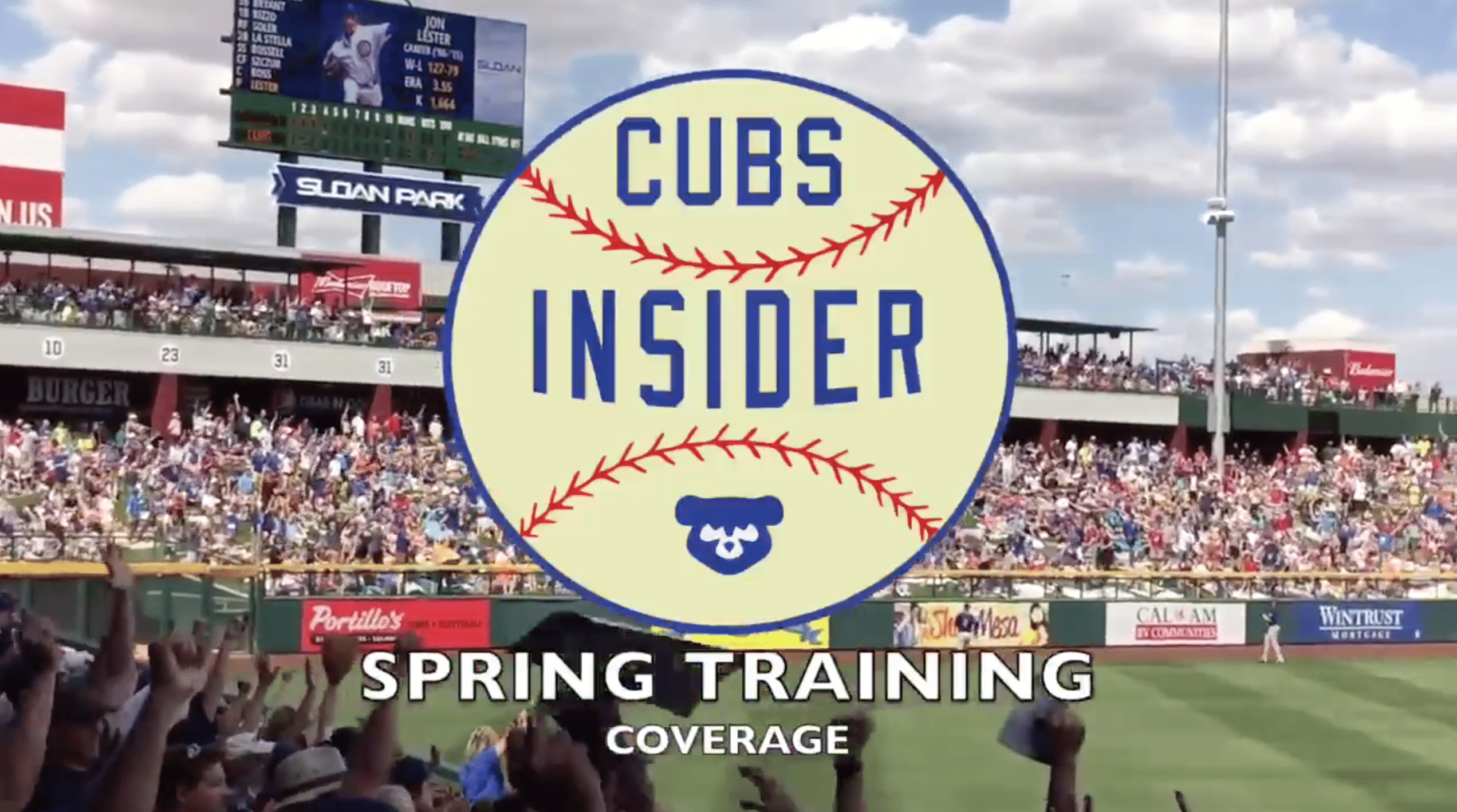 Cubs Cut Three More, Roster Down to 27 as Opening Day Draws Nigh
With only one game remaining in Mesa, the Cubs are getting down to the wire when it comes to roster decisions. News came down Tuesday afternoon that Munenori Kawasaki had been released, bringing to 30 the number of players still in big league camp.
We learned this evening that Chris Dominguez and Jemile Weeks had been reassigned to minor league camp. It was also confirmed that the Cubs will return Caleb Smith — a Rule 5 pick by the Brewers who was traded to the Cubs for cash — to his original team, the Yankees. Those moves have them down to 27, only two away from the final Opening Day roster.
We can expect non-roster catcher Carlos Corporan to be reassigned any day now, which will bring the Cubs to 26 players. So who's the last to go? Let's take a quick look.
With the starting rotation set and several potential swing starters already reassigned, there's really only one question in the bullpen. Well, two if you're wondering whether the Cubs opt for either 12 or 13 arms out of the gate.
Wade Davis, Hector Rondon, Pedro Strop, Carl Edwards Jr, Koji Uehara, Justin Grimm, and Mike Montgomery are pretty much locks. That leaves Brian Duensing circling the final chair.
The position players are basically cemented as well, with only Tommy La Stella and Matt Szczur in limbo. The latter has been involved in plenty of trade speculation, but the Cubs seem to be dangling him in the hopes of scoring a pretty solid return. By which I mean they're not wanting to just give him away for the sake of a roster spot.
Because he's out of options, the Cubs would have to have to cut Szczur if he's not on the 25-man, which isn't going to happen. That leaves us with La Stella and Duensing for the remaining spot, a decision that will be based more on incremental value and how Maddon and Co. want to configure things.
I've assumed from the beginning that they'd want to carry 13 pitchers, especially knowing the fickle nature of bullpens and how many innings the starters have thrown over the last couple seasons. That means we're looking at Duensing, a lefty, by default.
Maddon has also said that La Stella would be willing to accept an assignment this time, so it only makes sense for him to be the odd man out. And when you consider that the Cubs are flush with left-handed bats, there really isn't a whole lot of need for TLS at this point.
This could all change, of course, whether it's Szczur being traded or a decision to carry only a dozen pitchers. How do you think it'll all shake out? The comment section's there for a reason, folks.