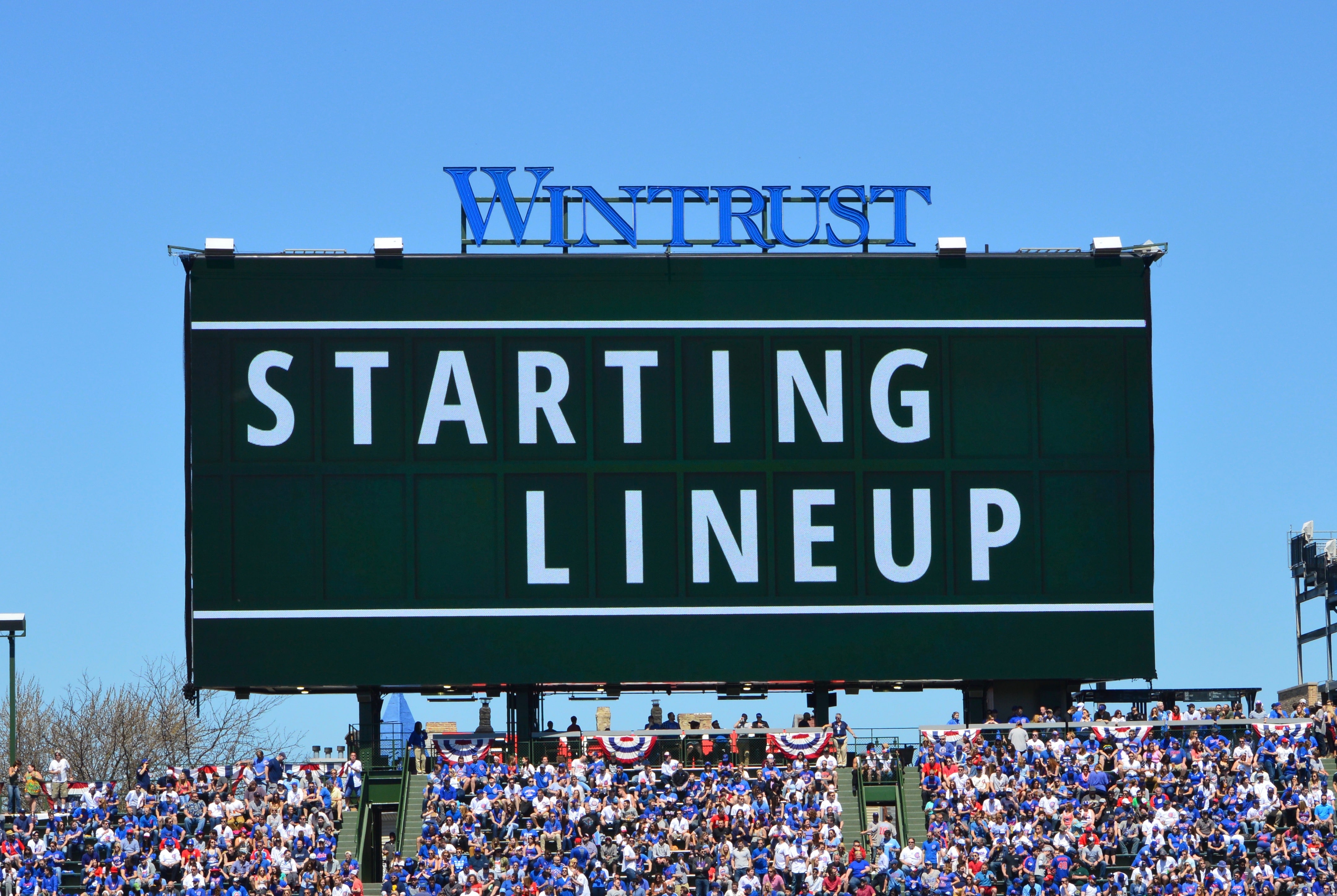 Chicago Cubs Lineup(s): Split-Squads in Las Vegas & Scottsdale; Javy's Back, Bryant at First
We did it. We've reached the final weekend of Spring Training baseball. Yep, next weekend will bring with it real, live baseball and the Cubs will be taking the field for the first time as the defending World Series champions. And in Saint Louis, no less. There's a certain undeniable pleasure that comes from opening the season against the Cardinals.
But before I get ahead of myself, there are still a few exhibition games to be played. The Cubs will be playing split-squad games this weekend, with half the team in the Phoenix area and the other half in Las Vegas. With the roster down to 36 players, that means we'll see very similar lineups both today and tomorrow.
The Cubs play the Rockies in Scottsdale today and if you're lucky enough to be there you'll get to see Javy Baez in his first game since playing in the World Baseball Classic. As for regular starters, Jason Heyward, Willson Contreras and Brett Anderson are joining Baez Filling out the lineup card are a few minor leaguers and Matt Szczur, who's fighting for the 25th spot on the opening day roster.
Vs. Colorado at Scottsdale: pic.twitter.com/4cS7yBWLLZ

— Mark Gonzales (@MDGonzales) March 25, 2017
While it'd be fun to have double vision at second, Javy will actually be playing short against the Rox.
In Las Vegas, the Cubs will match up against the Cincinnati Reds. Kyle Schwarber is leading off in left and hometown hero Kris Bryant will be batting second and playing…first? This isn't entirely unexpected; we've seen Bryant there before and he talked earlier in the spring about buying a first baseman's mitt and spelling Rizzo from time to time.
Miguel Montero batting third is something, though not quite as interesting as Albert Almora hitting in the cleanup spot. You may recall that Almora left yesterday's game with a neck issue, so it's good to just see him in the lineup. The other half of the final roster battle, Tommy La Stella, will be batting fifth and trying to fire across the diamond to Bryant.
Then you've got spring monster Ian Happ, WBC monster John Andreoli, and not-really-any-kind-of-monster Chesny Young sandwiching Kyle Hendricks.
https://twitter.com/carriemuskat/status/845690784640724995
The Vegas game will be broadcast on both CSN Chicago and 670 The Score.