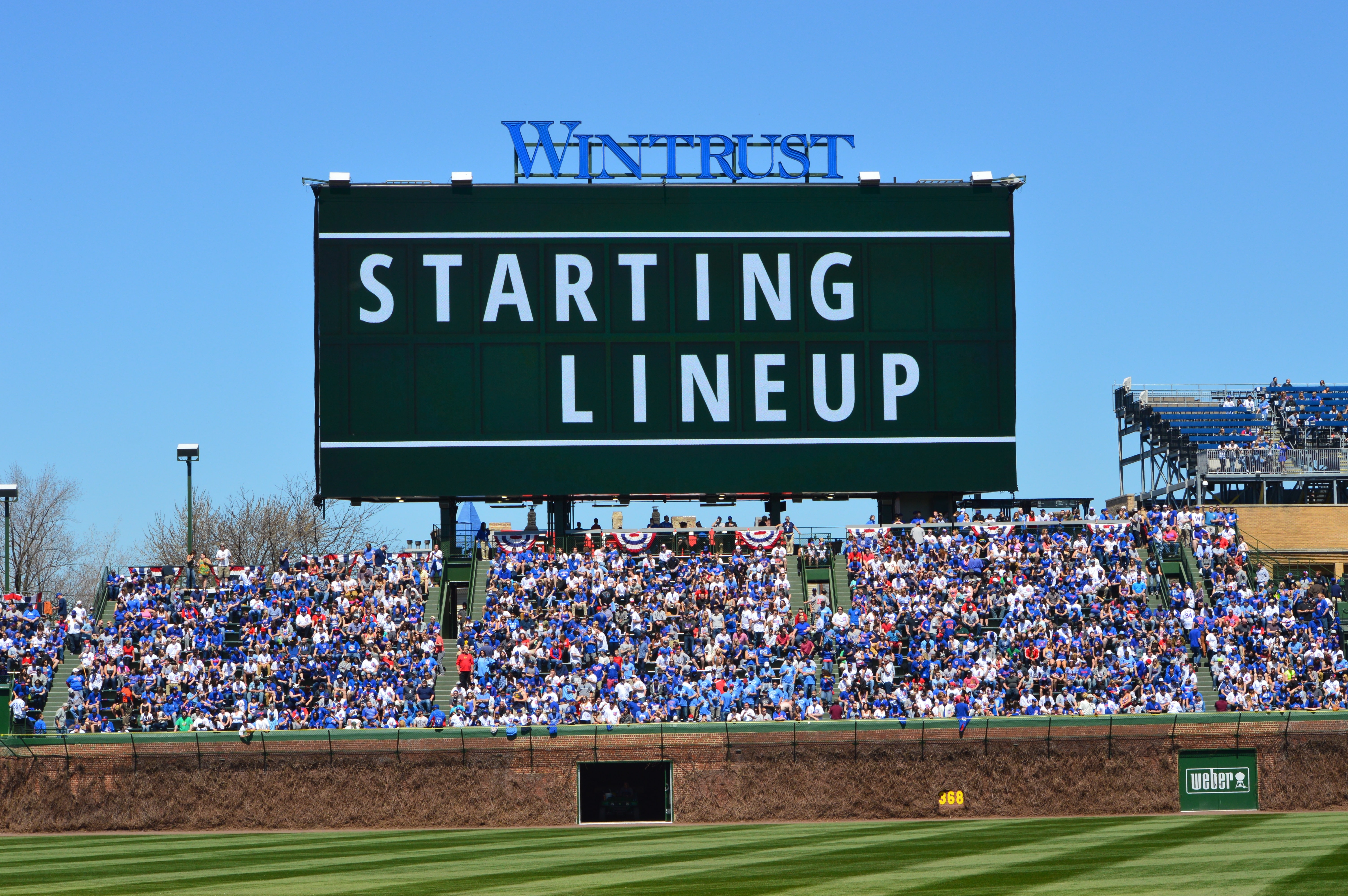 Chicago Cubs Lineup: La Stella Batting La Leadoff, Almora and Jay Both in OF (Updated)
Tommy La Stella will have a few more opportunities in the ongoing battle for the 25th roster spot as he leads off for the Cubs in a World Series rematch against the Indians at Sloan Park. It's largely a backup squad for the home team, with Albert Almora Jr holding down the two-hole and Miguel Montero (5), Munenori Kawasaki (7), and Jon Jay (9) also in the lineup.
John Lackey, the newly-minted No. 3 starter, will take the mound in a contest that has slightly less pressure than the last time he faced Cleveland at home. Remember Game Four? Nah, better to scrub that from memory. Lackey was hit early, often, and hard by Team Japan his last time out, but look for him to continue to work in more of the slider as he readies for the season.
Though he's been very candid about how little these games matter, it's clear that there's more validity to each successive spring start.
Anthony Rizzo is batting third and playing first, with Addison Russell cleaning up and playing short and Jason Heyward manning his usual spots in right field and the sixth spot in the order. Gametime is 3:05 CT and it won't be televised, but CI will be on the scene to bring you live photos and video of any big plays.
Cubs hosting Indians pic.twitter.com/hxeLUt4RIy

— Jesse Rogers (@ESPNChiCubs) March 24, 2017
UPDATE: Russell has been scratched due to back stiffness (just a precautionary deal, as we saw with Rizzo earlier this month), replaced by Ian Happ. Happ will play second and bat sixth, with Montero and Heyward each moving up one spot in the order and Kawasaki sliding over to play short.