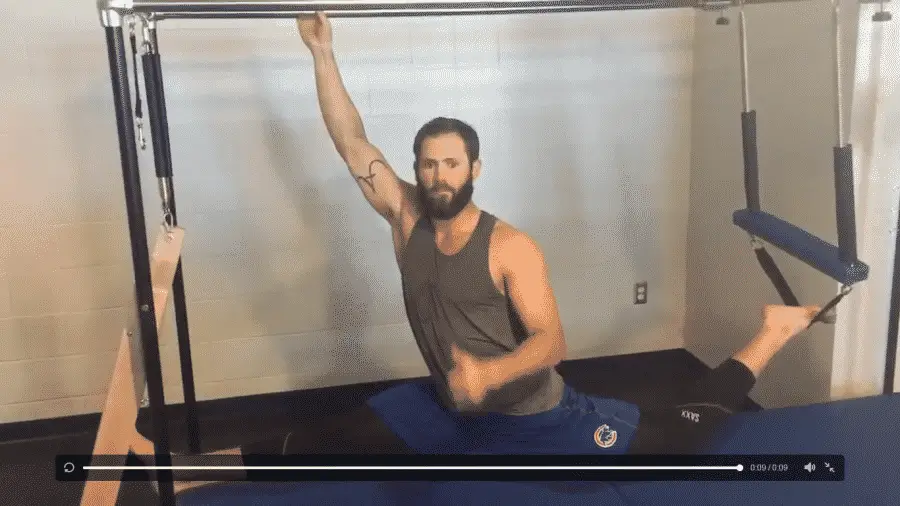 Jake Arrieta Pitches 75, Thinks He Could Pitch to 40
If you read that headline and were like "Wait, what," then I win. Now that I've got you, maybe you'll consider sticking around and reading a little.
Though it was inconsequential in almost every sense, Jake Arrieta's start against the Angels' AAA team on Sloan Park's Field 6 may have offered some clues as to what we'll see from him this season and beyond. He went five innings, allowing just one hit and striking out seven, but that's not what really caught my eye.
The first shiny object was that Arrieta threw (unofficially) 75 pitches, some of which were sharp curves. That information comes courtesy of the Chicago Tribune's Mark Gonzales, who took some video of the outing. After hearing Jon Lester talking about his goals for the spring, seeing Arrieta working well is a good sign.
"I didn't have my 'A' stuff half the year last year," Arrieta told the assembled media. "And it doesn't matter. There are still plenty of ways to get guys out.
"Pitching is a crazy job. You can completely lose it for no rhyme or reason. It just kind of happens. And then out of the blue, there it is again. Regardless of the work you put in, sometimes it just kind of eludes you. You just keep working."
That's true, sure, but I don't know how many teams would be willing to dish out monster deals to 32-year-olds who're dealing at B level. Which is where my next takeaway comes in.
Arrieta spoke about some of his colleagues who still are or will likely be pitching as they near quadragenarian status, setting the stage in a way.
"Look at Lackey," Arrieta instructed. "He says he's going to retire after this year, but watch him throw. He's healthy. He's got velocity. He knows how to pitch. He's got great command. If he wanted to, he could probably pitch another three years.
"Rich Hill signed a three-year deal. He's going to pitch until he's 40. If I want to, I think I'll still be able to. Why not? I might not want to, though."
Now, that could mean a pair of four-year deals or a six and a two or whatever, but it doesn't take much to read between the lines when it comes to what the bearded righty is angling for come free agency. Arrieta has gone on record as saying "aces get seven years" and that "you want to be paid in respect to how your peers are paid."
Let's see, if we add seven to Arrieta's age at the start of next season, we get…39 years old. Hey, that's pretty close to 40. Whether he's serious about wanting to pitch that long or not isn't really the issue, it's more about pushing the narrative that he'll be able to. This is where stuff like his fitness and durability will play big roles, which I guess goes without saying.
But since I already said it, I'm gonna give that loose thought-string a little pull and see if I can't unravel something. Arrieta's health really hasn't been in question since he missed a few starts at the beginning of the 2014 season and there's no reason to believe anything will change soon. And while his cross-body delivery does send up red flags for some, the proof is in the pudding.
Arrieta is laying the foundation for a marketing plan that will be in effect for the next eight-plus months, letting everyone know about his hard work and desire.
And despite all the talk about how great the Cubs have been to and for him, it's evident in his rhetoric that Arrieta is setting the stage for what has felt for a while now like an inevitable, if still amicable, split. Theo Epstein and Jed Hoyer were smart enough to bring Arrieta to Chicago and he knows they'll probably be smart enough to let him go.
"They're not dummies. They do what they do. There's a rhyme and reason for why they make the moves they do. They have to put what they feel is the team's best interest and the organization's best interest first."
So is someone going to be willing to throw a ton of cash at the former Cy Young winner? Undoubtedly. And that might actually be best for the Cubs, seeing Arrieta leave for a massive deal that has every fan saying "nope," a la the Cardinals and Albert Pujols.
Ah, but there'll be plenty of time to worry about that later. For now, let's just see whether Arrieta can get back to the type of production that makes another team want to drop $200 million on him.