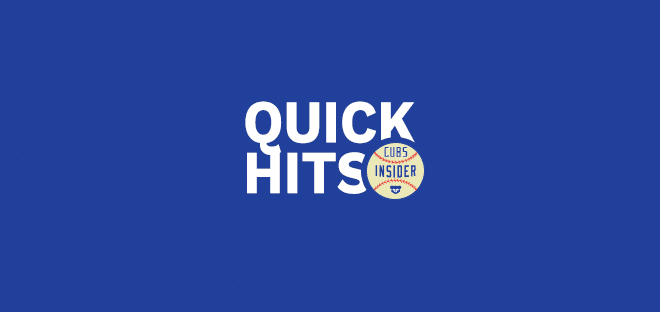 Cubs Quick Hits: Alec Mills' Slider Has Some Pretty Insane Movement
We barely have any data on Alec Mills because he only pitched 3.1 innings in 2016. Even in light of that limited exposure, though, I had to double-check to see if there was an error in his slider movement data.
*CAUTION: THIS IS AN EXTREMELY SMALL SAMPLE SIZE AND DEFINITIVE CONCLUSIONS CANNOT BE DRAWN AS A RESULT*
With appropriate caveats displayed, I now feel comfortable sharing the following information. Mills' slider had 41.1 inches (3.4 feet) of vertical drop and ranked better than 95% of MLB right-handed starters' pitches from 2007-2016. Also impressive was the 5.6 inches of horizontal movement his slider generated, which was more than 98% of the league's right-handed pitches. Wait, what? Alec Mills?
Let me just warn you again not to go HAM with this information. It's only based on data from 12 pitches, and what we saw could be just a complete aberration. But at least we have something to watch when he takes the mound Tuesday for his first Spring Training action.