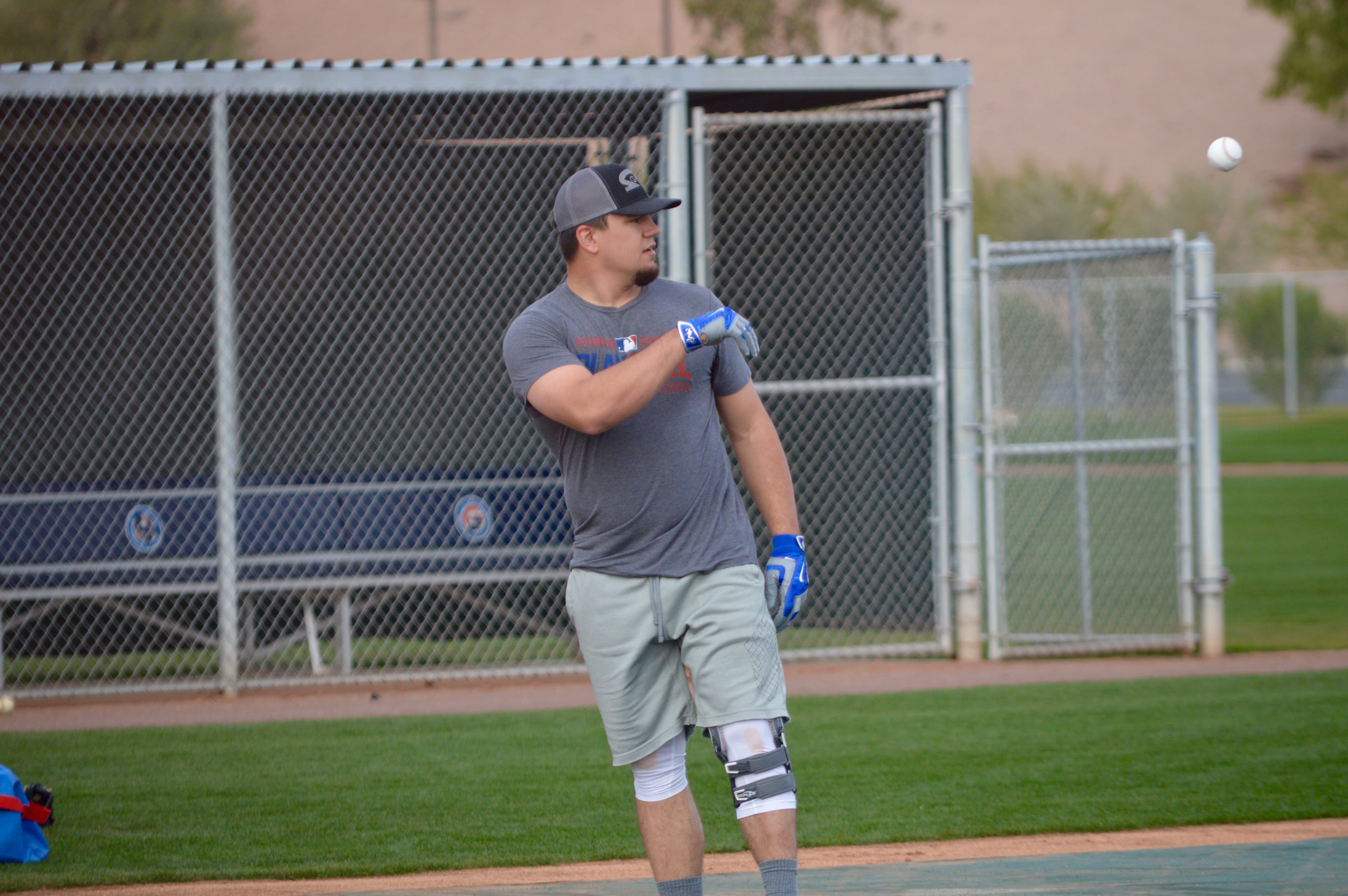 War Bear Ranked Top-5 Left Fielder
This is a couple days old by now so you might have seen it already, but I couldn't pass up the opportunity to sing Kyle Schwarber's praises. Already this month, we've seen him smashing BP homers and patrolling left field. His ability to do both, with varying degrees of aptitude, led the folks at CBS Sports to rank War Bear as the No. 5 left fielder in baseball for 2017.
In case you were wondering, Yoenis Cespedes, Gregory Polanco, Ryan Braun, and Marcell Ozuna — in that order — took the top four spots. Not bad company. While it's a pretty lofty position for Schwarber, I found the accompanying analysis of his ranking to be some of the most measured we've gotten to date.
Kyle Schwarber's appeal is simple: he's a baseball rat who knows how to hit. Even after missing most of the season due to a messed up knee, he returned in the World Series and went 7 for 17 with three walks. Schwarber's never going to be a graceful defender, and there's no telling how his body will age. All the same, there's reason to think he'll post healthy on-base and slugging percentages for, oh, the next decade or so.
I can dig it. In fact, I like the synopsis so much that I can't really think of much to add to it. Well, other than to say that I think working with guys like Albert Almora, Jon Jay, and Jason Heyward this spring will really help Schwarber to come into his own out in left. And though "his own" won't be Gold Glove-level, it can't really be worse that what we've seen from butchers like Adam Dunn and Matt Holliday.
What do you think of War Bear in the top 5: Too high, too low, or Goldilocks?