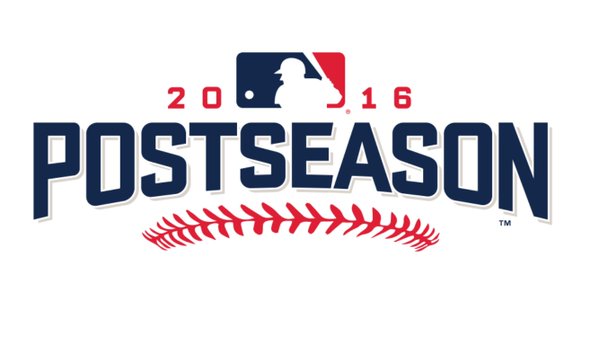 Start Times Announced for NLDS Games 1 and 2 (Plus Updated Watch Party Info)
MLB has announced the start times for the first two games of the NLDS, both of which will be held at Wrigley Field. Game 1 will at 8pm CT on FS1 and Game 2 will be at 7pm CT on MLB Network. We should know more about the next two games shortly after the end of the Wild Card contest between the Mets and Giants. Given the geographical disparity, it would make sense for the games to get later starts in San Francisco.
Carrie Muskat's initial tweet on the times listed them at 8:15 and 7:08, so I suppose there could be a little leeway in there. For those of you looking for the streaming options, I saw the following tidbit at the bottom of MLB's schedule page:
All games telecast on MLB Network, TBS and FOX will be available to MLB.TV subscribers who are authenticated subscribers to the applicable network through a participating pay TV provider.
So that's cool if you're away from home and are also not one a them cord-cutters. If, however, you're an MLB.TV subscriber who doesn't have a cable package that includes MLBN and/or FS1, you're SOL. Better find a local watering hole. I'll be hosting some get-togethers at various locations throughout the greater Indianapolis area, the first of which will be at Dave & Buster's in Castleton on Friday night.
The plan right now is to raffle off some Cubs Insider swag and some signed baseballs from a few members of the South Bend Cubs. Proceeds will go to a local charity, so come on out and spend some money while hanging out with some random strangers. I went with D&B because I wanted a bigger space with plenty of room and the ability to keep kids entertained.
If you prefer a more kid-free environment with Cubs fans packed in three deep at a bar that has Old Style on tap, meet me at the newly expanded Fat Dan's Deli in Broadripple on Saturday night. I don't think I'll be doing any giveaways, but we should have a nice contingent there just the same. Let me know if you plan to make either gathering so I know what to plan for.
***UPDATE***
My initial plan had been to raffle off a pair of Cubs Insider shirts (JavyAir Baez and Addison Hustle) and two Jake Arrieta Great Again Hats, but plans have changed. I'll still have the swag available, but I've also received generous donations that include baseballs autographed by Oscar de la Cruz, Justin Steele, Eddy Julio Martinez, and Eloy Jimenez.
What I'd like to do now is to have a hybrid raffle/silent auction, with most items in the former and the Jimenez ball in the latter. It'll have to be cash or PayPal on the latter. Might be more stuff coming, so I'll update as I know for certain.
***UPDATE #2***
Thanks to a generous donation, you're going to be able to drink for free on Friday! For a while anyway. Our corporate sponsor has offered to cover the tab for drinks and appetizers up to a predetermined amount, so make sure to get there early and take advantage of the situation. And since you won't be spending as much on booze, you can put it into the raffle/auction.
***UPDATE #3***
We just added a Fergie Jenkins autographed ball and a Mark Grace autographed card to the list of prizes.