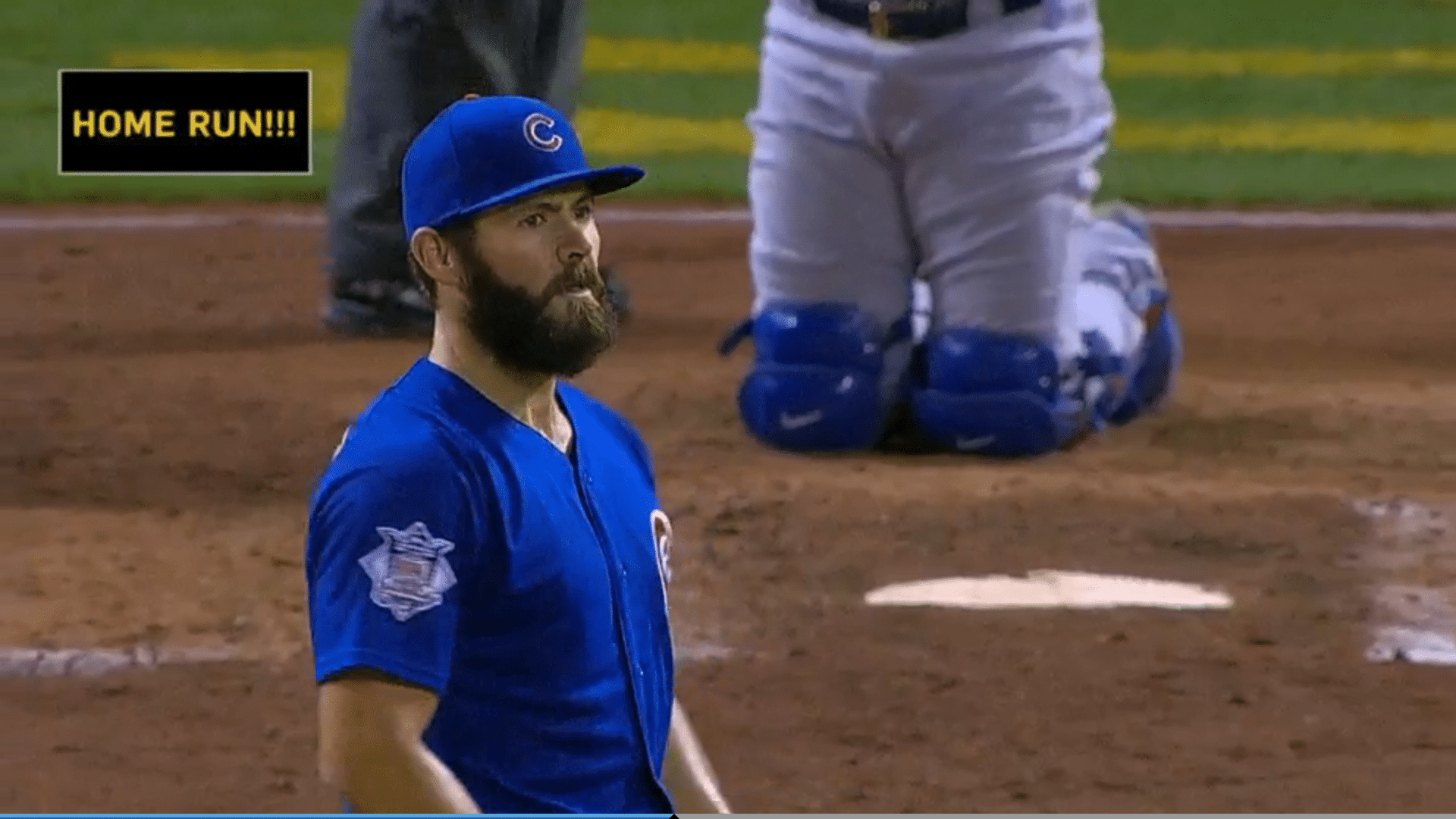 Playoff Anxiety, Bookending the Regular Season, and More Quick Thoughts
It's been a weird weekend for me, one that's been both refreshing and frustrating at times. I took the kids to see Miss Peregrine's Home for Peculiar Children, which was really fun, but only after slow dinner service forced us to miss our preferred showing and drive to another theater. Then we had a great Saturday, but only after slogging through traffic on the interstate that was slowed by multiple construction chokepoints.
As I sit here typing, we're preparing head to Cincinnati to see the Cubs play their last regular-season game of 2016. I think this might my be first season finale game, though there might have been one other, also in Cincy back in '07 or '08. This season also marked the first time I've ever attended the opening game, so the bookend is pretty fun.
It's less about the outcome and more about seeing the Cubs off into the postseason. Speaking of…
Playoff anxiety?
I read something this morning that I shouldn't have, a piece in an online publication that shall remain nameless that asked whether a good start from Kyle Hendricks will "ease angst after Arrieta's, Lester's lousy starts."
Look, let's just heave this right out into the open.

Jon Lester was bad here Saturday, extending himself for 111 pitches just to survive to the end of a five-run, five-inning outing. It was a losing performance nearly as lousy as Jake Arrieta's 10-hit, seven-run face-plant Wednesday night in Pittsburgh.

If that sounds like nervous nitpicking as the curtain falls on the Cubs' 100-plus-victory regular season, then maybe that's all it is. Or are you, too, sensing the beginnings of an "uh-oh" forming in the far reaches of your brain?
I've said before that I'm not here to tell you how to fan, and I understand full well that there is no small measure of anxiety/fear/anticipation heading into games that really matter. But if you're worried that these guys, Lester in particular, are going to struggle in the playoffs because of a rough start against the Reds at this point, I can't help you. Not that you want me to, I just don't really understand the mentality.
Then you've got the fallacious logic stemming from the conflation of Arrieta's and Lester's most recent performances, particularly in light of how those two have pitched in the second half. While it was indeed his worst performance of the season, Arrieta's start capped a disappointing second half that's seen him overpitch while struggling to maintain repeatability. Lester, on the other hand, has been on cruise control and just happened to drift onto the rumble strip after a bout of highway hypnosis.
Likewise, many of us have been lulled into kind of a catatonic state in the time since the Cubs clinched. In an effort to feel something, anything, we're coming up with reasons to worry. I'm using the royal "we" here, as I know there's a wide spectrum of logic and emotion here.
Extensions
Speaking of logic and emotion, the trifecta of contract extensions for the top members of the Cubs brass was huge. These guys are not only very good at what they do, but they seem to have a great deal of fun doing it. It has been a real treat to see them turn the Cubs from a 100-loss team to a 100-win team in five years and I can't imagine what will happen over the next half-decade.
Ricky Renteria taking over on South Side
While I'd have it not other way when it comes to Joe Maddon managing the Cubs, I always felt bad for Renteria. Through no fault of his own, he was cast aside to make way for the man who essentially fell into the Cubs' lap and who's been the perfect fit for this team. Could Ricky have done the same thing, sans cool t-shirt ideas? Maybe. Or maybe we'd still be looking at this team as a bunch of up-and-comers who were ready to make their big run next year.
Playoff tickets
As you're probably already aware, the Cubs set up online registration non-season ticket holders to purchase available playoff tickets at face value. When the NLDS opportunity opened up, however, very few people were actually able to get in. I'm not talking about those who were selected in the lottery, either, as we knew that'd be limited. I heard that there were something like 1.5 million registrants, so you can imagine the percentage of those whose names were drawn would be low.
What I'm wondering about is how everyone I've heard from or about who was chosen was unable to buy. Yet, the secondary market is flooded with seats. Maybe those are all season tickets being peddled to cover the cost of the previous 81 games, though. Or maybe the ticket brokers have a huge advantage over fans. Either way, those die-hards wishing to get into the NLDS and (fingers crossed) beyond are going to have to open their wallets.
I'm biased due to the advertising deal we've got in place, but the prices I've seen on Ticket Lodge are far better than what's being reported online and you get a discount for going through Cubs Insider. You can either click the ad on our home page (if you're viewing full version of site) or check out the links in that earlier piece. As an added bonus, I'm going to give away a CI t-shirt or hat of your choice to the first two people who provide proof of purchase through Ticket Lodge. And that's just because I love you, dear reader.
Oh, if you happen to see a goober in a bright yellow WAR BEAR shirt sitting in the left field corner at GABP, it's probably not me.