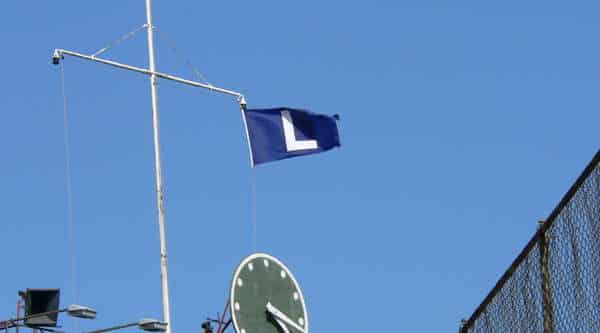 A Tip of the Recap 7/3 – (Cubs 3, Mets Way Too Much)
Cubs Record: Doesn't matter, Twitter told me the season is over.
W: Noah Syndergaard
L: Jon Lester
MVP: Wilmer Flores (6-6, 2 HR's)
So… the Cubs lost again Saturday night and on top of that, Chris Coghlan hit the DL. That's the first thing he's hit in a while! Har, har, har, I'll be here all weekend. Corresponding move? They called up Jeimer Candelario. According to MLB Pipeline, he is the Cubs' 7th ranked prospect. As a switch hitter, he shows good doubles power and an overall good hit tool. His defense is the biggest question and most rate him as a below average defender. But hey, scouting reports aren't everything.
On to the game. If you like pitching, well, this was a good matchup on paper. Jon Lester and Noah Syndergaard took the mound. Lester was named NL pitcher of the month just yesterday and to say he's been really good is an understatement. And then there's Thor. Everyone knows he throws hard and the fastball is insane but, man, he's fun to watch.
In terms of the game? The Cubs got a run in the 1st and then the Mets started to hit dingers and by the end of two it was 8-1. After that, no one cared about the game. Lester was brutal. Final line: 1.1 IP, 8 ER, 9 H, 2 K's. His ERA jumped from just over 2 to 2.67. Once the Mets put up a 7-spot in the 2nd it felt like nothing was meaningful. You know, God is dead/Arby's is good kind of stuff.
At least Miggy pitched, though! Low 80's, fastball had nice downward break to it. mechanics seemed very repeatable.
The Good: 
Yeah, I got nothing. Some nice approaches against Syndergaard but other than that, woof.
The Bad:
Quite obvious. This game. Jon Lester. The takes on Twitter.
The Ugly:
See above.
Up Next:
The baseball gods may be somewhat merciful. Guess what? THE REDS ARE COMING TO TOWN. WOOOOOOOOOO, LET'S PARTY.