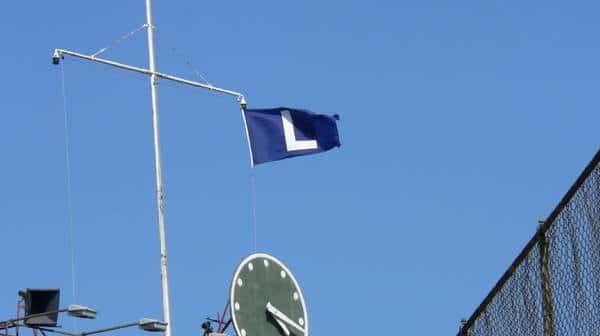 A Tip of the Recap – July 11th
The Cubs dropped the 2nd game of the crosstown series by a score of 5-1 today.
The Good
Jon Lester wasn't bad, but he wasn't terribly good either. He kept the Cubs in the game, but the bats could not get much going against Chris Sale. Lester went 7 innings and gave up 5 runs (4 earned) on 7 hits, no walks and 8 Ks. He fell to 4-8 on the year and his ERA stands at 3.59.
Anthony Rizzo had a good day at the plate against a tough lefty; he went 2 for 3 with a walk to bring his AVG to .298. But other than an RBI double on a pinch hit appearance by Jonathan Herrera there was not much to speak of offensively.
The Bad
Kris Bryant had a tough day, going 0 for 4 at the plate with a throwing error that led to an unearned run for Lester. He is hitting .269 on the year and has 11 errors so far.
Miguel Montero left the game with a jammed left thumb today and is going to get an MRI to see the extent of the damage. David Ross has been cleared to play in case Montero can't go tomorrow. Hopefully it won't be anything serious because Montero's offense from the catcher position has been outstanding this season.
The offense is back in a funk that seemed to go away during the Cardinals series. They only managed 6 hits and 2 walks while striking out 11 times today but maybe they can get a win tomorrow and go into the break feeling better offensively.
On Deck
The Cubs will finish the first half tomorrow with the final game of the series with the Sox. First pitch is scheduled for 1:20 PM (CST) and can be seen on CSN (Sox broadcast) or ABC7 (Cubs broadcast). Jake Arrieta (9-5, 2.80) will hopefully play the role of stopper for this losing streak as he faces off against Jose Quintana (4-8, 3.69) for the Sox.