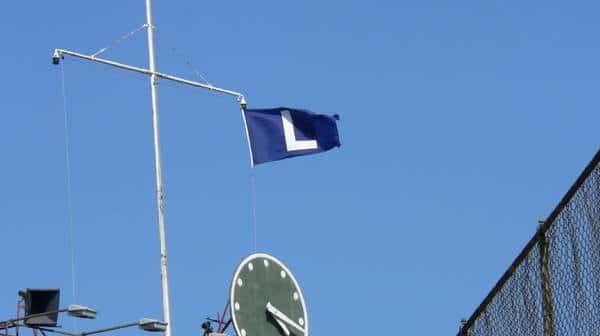 A Tip of the Recap May 2nd
Today the Cubs dropped game 2 of the series by a score of 6-1 to the Brewers.
The Good
Not much good out of this one today; the real bright spot was that neither Anthony Rizzo or Addison Russell was seriously injured in a scary collision.
Rizzo did later hit a HR to provide the only offense the Cubs would muster for the day. It was his 3rd HR and 10th RBI and his average on the year stands at .324.
Jason Motte, Phil Coke and Edwin Jackson had solid outings with none of the 3 giving up any earned runs. Jackson ran into some bad defense that allowed an unearned run to score for the Brewers.
The Bad
Jake Arrieta didn't have his best stuff today and only made it through 5, giving up 4 runs (all earned) on 7 hits (1 HR by Braun) and a walk with 6 Ks.
Logan Schafer reached on a throwing error by Starlin Castro in the 9th then came around a scored on a throwing error by Rizzo; during the same play!
The Ugly
Kris Bryant may need a breather after an 0 for 4, 4 K day at the plate. He left 3 on base and his average has fallen to .280.
The Cubs struck out 18 times (no, that isn't a typo or error). They seriously K'd 18 times today; let that really sink in for you. That means they only made 9 outs via contact. That is about as bad a performance as a team as I can remember. Besides Rizzo's HR, all they managed against the Brewers' pitching staff was 4 singles.
On Deck
The Cubs will go for the series win tomorrow afternoon at 1:20 PM (CST) on WGN and MLB Network. The Cubs will run Jason Hammel (2-1, 3.55) out there against Jimmy Nelson (1-2, 4.03)  for the Brewers.