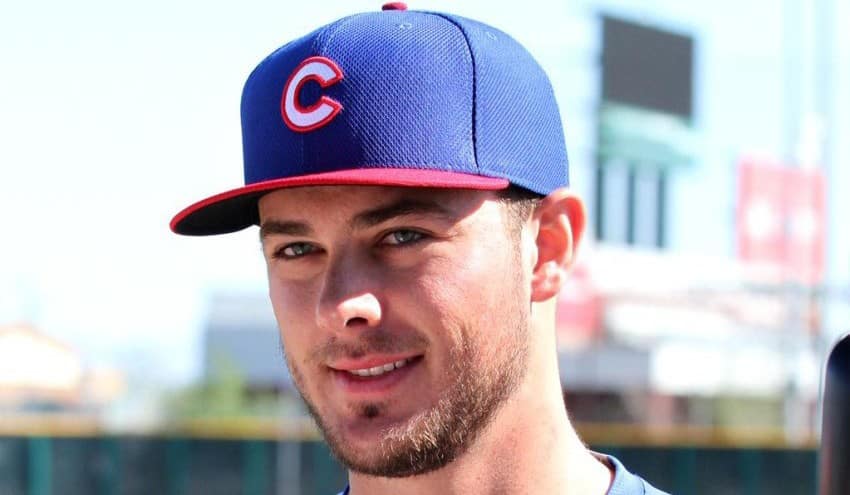 The Rundown: Bryant Homers Twice, Russell Collects 3 Hits, Who Will Step Up for 5th Starter Spot?
Yesterday was more of a laid-back, fun day in Spring Training, with Will Ferrell stealing the show, playing first base and coaching third for the Cubs (among his other entertaining antics throughout the day). It was a reminder that Spring Training win/loss results don't matter a whole lot.
But there was still a lot baseball-related fun as well.
Kris Bryant continues to obliterate baseballs, homering twice. Jorge Soler added a blast of his own and Addison Russell had an impressive day, going 3-for-3 with a double in the Cubs' 10-9 loss to the Angels.
5th starter
Nobody has really stepped up in the battle for the final spot in the Cubs' starting rotation. Yesterday it was Felix Doubront's turn to struggle (six runs and nine hits in three innings).
Jacob Turner is hurt, so he is out of consideration for the fifth spot. That leaves Travis Wood (the favorite, but wasn't great in his last start — or all of last season), Edwin Jackson (well-documented struggles since coming to Chicago), Tsuyoshi Wada (dealing with leg injuries), and Doubront.
Kind of incredible, but if Edwin Jackson puts together some quality starts this spring, I think he has a chance given the injuries and other performances. That's a big "if," however.
Other notes
* We can some expect roster cuts early next week, according to Carrie Muskat.
* Adam Wainwright says he expects to be ready to start on Opening Night against the Cubs, writes Derrick Goold from the St. Louis Post-Dispatch. The Cardinals' ace hasn't pitched in a Spring Training game yet after being slowed by an abdominal strain , but has been facing hitters in live batting practice sessions. I'm definitely rooting to see a Jon Lester/Wainwright match-up on April 5, so hopefully Wainwright doesn't have any setbacks.